The last post focused on Anonymous Clip Art submissions, for this Clip Art of the Week, let's feature the new work of Open Clip Art Library contributor, Hrum, particularly Red Flower which highlights the current theme at Open Clip Art Library — spring!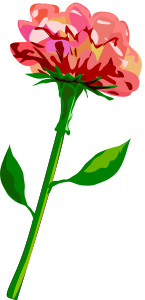 Other great selections are the vector traced and tweaked, bottle below, and the celtic ornament which is useful for generating cards and letterhead. Also, if you visit Hrum's artist page you can find more ornaments and borders which anyone may use freely for making cards, or a border for a letter.
And more recently, Hrum is creating photorealistic images like this trashcan.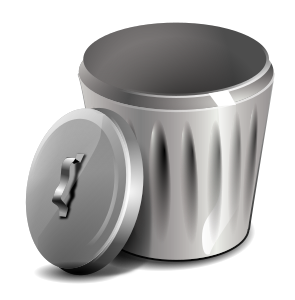 Regardless, there is much more that Hrum is submitting. Please head over, register at Open Clip Art Library, and leave some reviews on the work that Hrum and others are doing at Open Clip Art Library!