This blog is produced by the North American office of the global company, WORLDLABEL.COM, which is located in the heart of New York City and serving clients around the world. In sum, Worldlabel is:
Major manufacturer of Worldlabel.com PrintPeelApply™ brand laser & inkjet printer labels in over 50 sizes on US letter size sheets. See our selection of Blank labels and available Sheet label Materials. Online since 1998, we have sold billions and billions of labels online. We save you money, we cut out the distributors and office supply stores and ship factory direct to you. Yes, you can save from 25% to 85% when you order from us.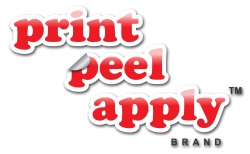 Do you feel stymied when it comes to using labels? Do you think labels are dull? Do you have piles of blank labels gathering dust in that bottom drawer? You're in the right place, then. We're here to help you overcome your "labelphobia" so you can realize your organizational and productive potential. Labels can simplify your life if you know how and when to use them. They also can make your life more colorful and exciting!
Labels are everywhere! We want to help you, whether its helping you print your next bunch of labels to helping you find the jars you need to label or a filing system that will make your life easier. Labels are everywhere, and we want to talk about it. We'll provide you with news and information about topics such as Open Source tools, productivity and organizational tricks, "how-to" articles, reviews and downloads. We're here to make your life easier. We're here to have fun!
So, we welcome you to the Worldlabel.com blog. Our company has been in business for a decade and online since 1998, and we offer labels, label designs and design ideas to people the world over. Now, we want to expand on our services to provide users with even more resources. No matter whether you're a work-at-home mom, a CEO, an artist or a non-creative type – we're here to help you make the most of your talents and time with our ideas, tips, tricks, hacks and more.
Meet the Folks Behind the Screen!

Russell Ossendryver

Hi, I'm Russell, manager of Worldlabel.com Inc, a leading manufacture of blank labels for laser/inkjet printers. I was born in South Africa and moved to the USA when I was 18 and I've been online since 1998. Thanks you so much for visiting our blog. We hope to keep feeding you with lots of valuable information and lots of freebies. Please contact us if you have any questions. It will be a pleasure helping you -:)
Jon Phillips

Jon Phillips is an artist and developer contributing to society and building meaningful relationships. In 2002 he helped launch the open source drawing tool, Inkscape, founded the Open Clip Art Library, built Creative Commons' community and business development strategies from 2005 until 2008 and is growing the media company Fabricatorz, and recently assisting with an upcoming re-launch of Status.Net (Identi.ca). Jon writes about Open Clip Art Library along with his company associates at Fabricatorz.com to promote clipart of the month and related content discussions for Worldlabel.
Linda Goin

Linda is a writer, an historian, an artist, an editor, a graphic designer and a real pain in the you-know-what sometimes. She does not do windows nor does she ever touch the dishes. In fact, the only reason she has a kitchen is because it came with the house. Linda has been online since 1991 as a graphic designer and as a content developer, and she currently writes byline columns for BuyandHold (Mom Chronicles) and DMXZone. She also runs a Virginia newspaper from Kentucky at the moment in a mind-bending social media communications experiment (Appomattox News). Linda serves as Russell's editor and general all-around fix-it lady.
Dmitri Popov

Dmitri Popov holds a degree in Russian language and computer linguistics. He has been writing exclusively about Linux and open source software for almost a decade, and his articles have appeared in Danish, British, US, German, and Russian magazines and Web sites.