We are really getting into photo-realistic clip art. Maybe its the world being flooded with iPhones or loads of movies like Terminator 4 and Transformers that show off some new concepts in glassy interfaces. Regardless, Minduka has his eyes set on making some quality clip art.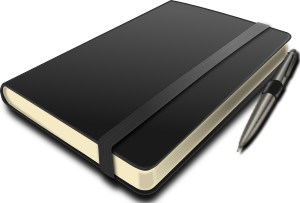 Also, Minduka made a nice image of a Present. With Openclipart, since I'm an admin, I'm able to help cleanup Minduka's file. When he uploaded it, he did not set the document boundary correctly. We hope that all types of people will upload content, so please keep uploading. However, every once and a while special people come to the Open Clip Art Library who want help fix these issues. We call these awesome people, Librarians. If you want to be one, please email [email protected] and we can show you how.
I fixed the following image, uploaded the file again and then created a thumbnail of his work for this blog post and the Openclipart website. Fixed!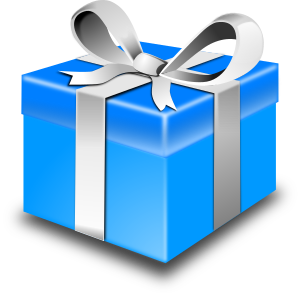 Clip Art of the Week is brought to you by Worldlabel.com, a maker of labels for laser and inkjet printing.