Exceptional vintage  labels by Cathe Holden, with an ornamental framed design. Free for download in a printable PDF template. Labels created from designs resourced from a 1936 book of instruction. For your personal use only!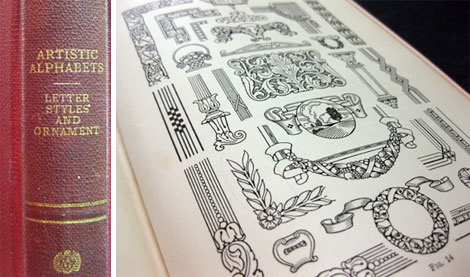 Use for shipping, product labels, wedding table numbers, bottle labels or any other creative inspiration! Vintage labels in red, black, multicolored frames and, multicolored minis!!! Also included is a black theme with lines which you can use as memos, recipes and more!!!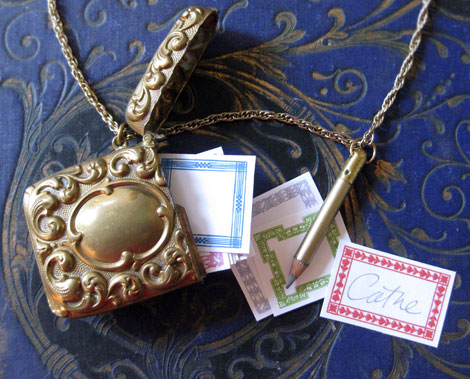 Mini sized ornamental framed labels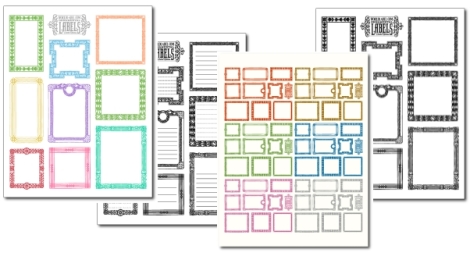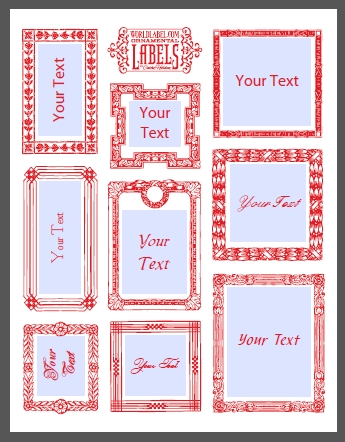 Easily editable fillable templates
*Use our Full Sheet Label WL-175 to print*
Specs: These   labels  are  in PDF and are cross-platform and application independent. They will work on Mac OSX, Linux, Windows, Solaris and other operating systems. There can be compatibility issues among different PDF Readers. For optimum performance and full use of all functions, we recommend you download for free Adobe PDF Reader version 9.
Fonts: There are pleasant fonts already chosen for your. However, if you want to personalize the fonts, following these instructions: If you want to change the font type, size or color, (as well as bold, italics, etc.) select Control +E if you're using a PC or Apple + E on a Mac. A toolbar will appear giving you additional text properties. Select "More" in the font properties toolbar for paragraph alignment and more.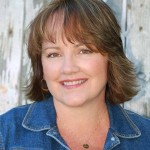 About the Artist: Cathe Holden is a seasoned graphic designer with a love for vintage style. She works from her home studio in Petaluma, California while raising her children. She also publishes a creative blog,  JustSomethingIMade.com, featuring unique craft ideas and inspiration for everyone from experienced crafters and designers to the novice. Cathe also shares free digital images for downloading to use in various projects.

Get PrintPeelApply Brand Labels from Worldlabel.com and print these fantastic Ornamental vintage  labels!