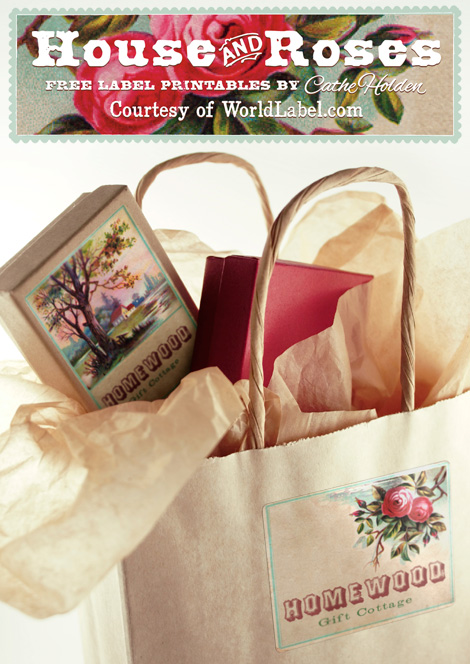 The Houses and Rose free printbale labels is designed by Cathe Holden of Justsomethingimade.com. This really beautiful design is inspired by an antique "Reward of Merit" card. These vintage labels can be used for::
Product packaging
Shopping bags
Shipping Labels
Greeting Cards
Scrapbooking
Bookplates
Food preserves
Canister labels
Storage labels
Presentation folders
and so much more!
To print use Worldlabel.com product WL-525 or use our Full Page Labels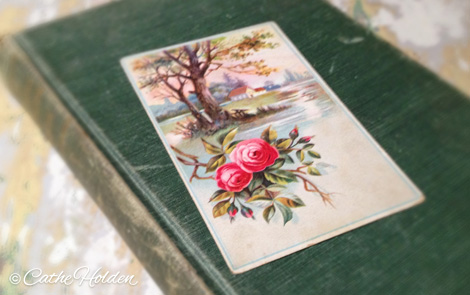 Label templates are fillable and editible. Yes, you can choose your own font, font size and color and more. But -:) if you want to pull out the sharpie and write on them, thats the way to go also.
Labels are in editable PDF Templates – Yes, you can change font types, colors and size. Templates are cross platform and will work on you Mac, Windows andLinux operating systems. For best results use Adobe Reader 9 or highter.
To change fonts:  type, size or color, (as well as bold, italics, etc.) select Control +E if you're using a PC or Command +E on a Mac. A toolbar will appear giving you additional text properties. Select "More" in the font properties toolbar for paragraph alignment and more.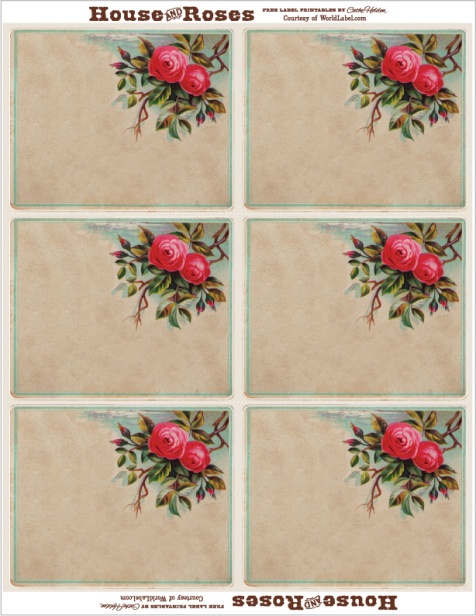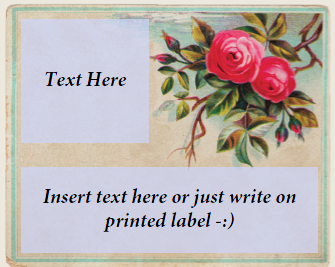 DOWNLOAD AUTOFILL | DOWNLOAD INSERT DIFFERENT INFO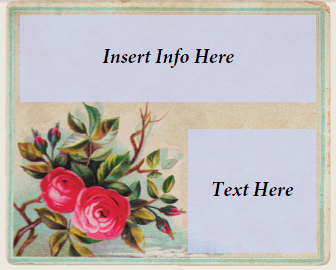 DOWNLOAD AUTOFILL | DOWNLOAD INSERT DIFFERENT INFO
——————————————————————————————-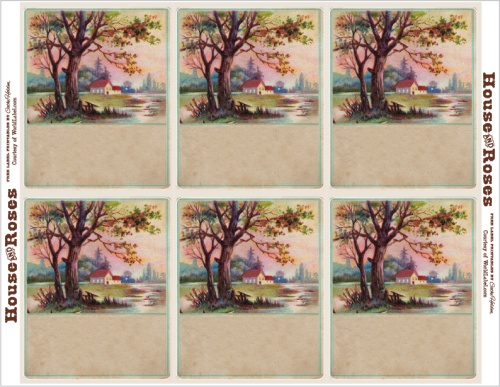 DOWNLOAD AUTOFILL | DOWNLOAD INSERT DIFFERENT INFO
More amazing work by Cathe Holden, check out this awesome vintage framework labels and make sure you visit here Freebie page on her site for some incredible free printables and more…