Here are some really great Thanksgiving Labels in printable templates illustrated / designed by Catherine Auger of pumpkinsandposies.com…  In this set are small and round label stickers and what we all want, those yummy  "leftovers" stickers for all you happy guests -:)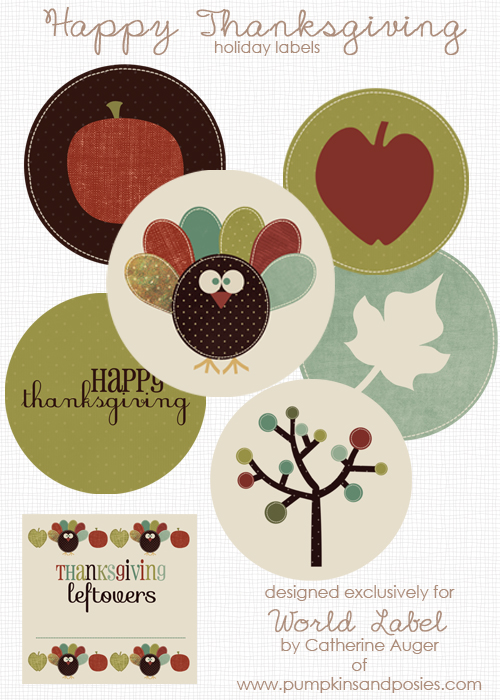 Labels for Thanksgiving day are in PDF templates and are ready to print on your laser and injet printers. To print use Worldlabel.com Products:
And you can use Full Sheet Labels, cut out the designs and stick -:)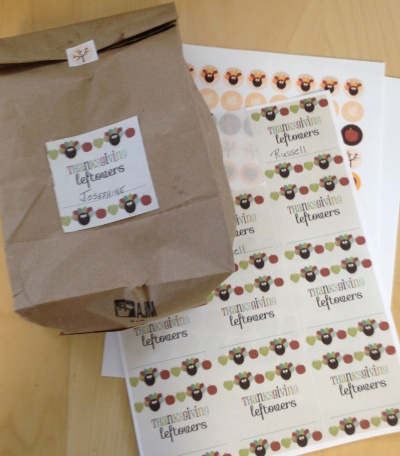 Doggy Bag full of ThanksgivingDay Leftovers -:)
Thanksgiving Day is a holiday celebrated primarily in the United States and Canada. Thanksgiving is celebrated each year on the second Monday of October in Canada and on the fourth Thursday of November in the United States. Because of the longstanding traditions of the holiday, the celebration often extends to the weekend that falls closest to the day it is celebrated. Several other places around the world observe similar celebrations. Historically, Thanksgiving had roots in religious and cultural tradition. Today, Thanksgiving is primarily celebrated as a secular holiday.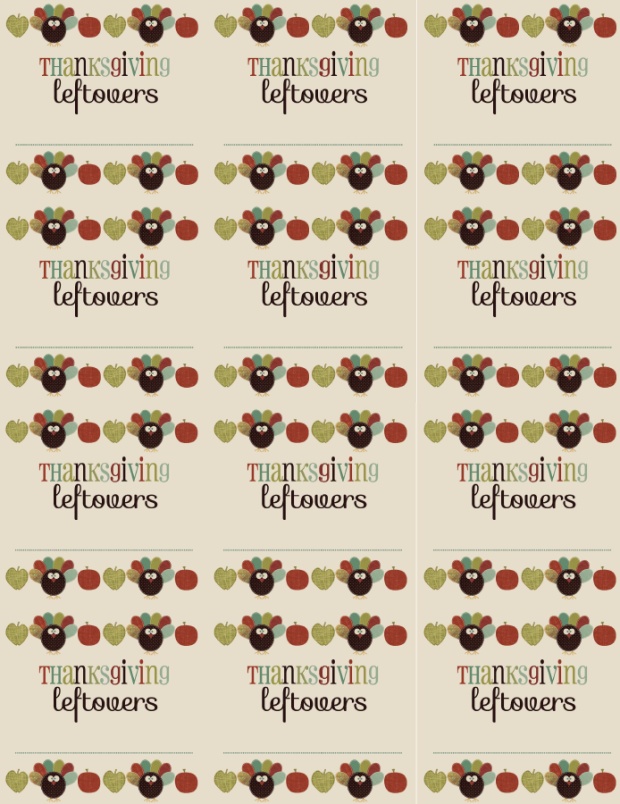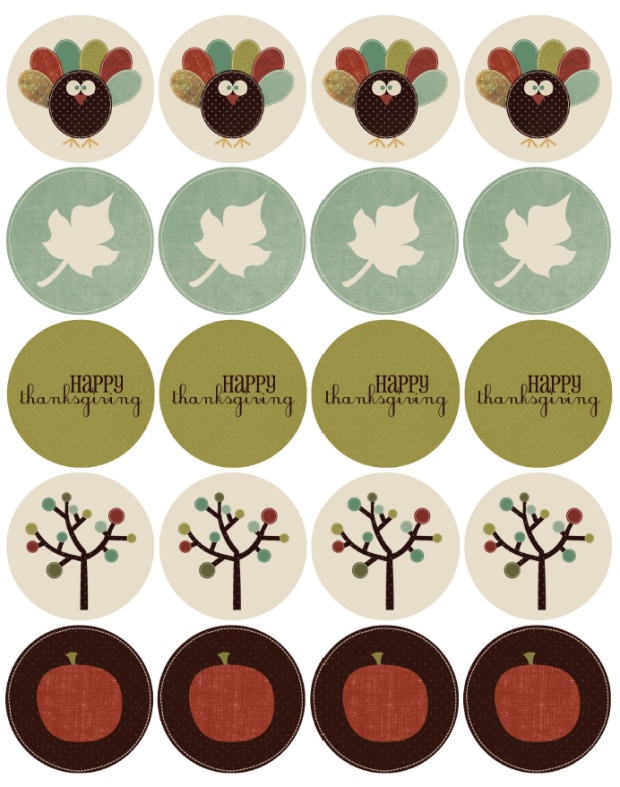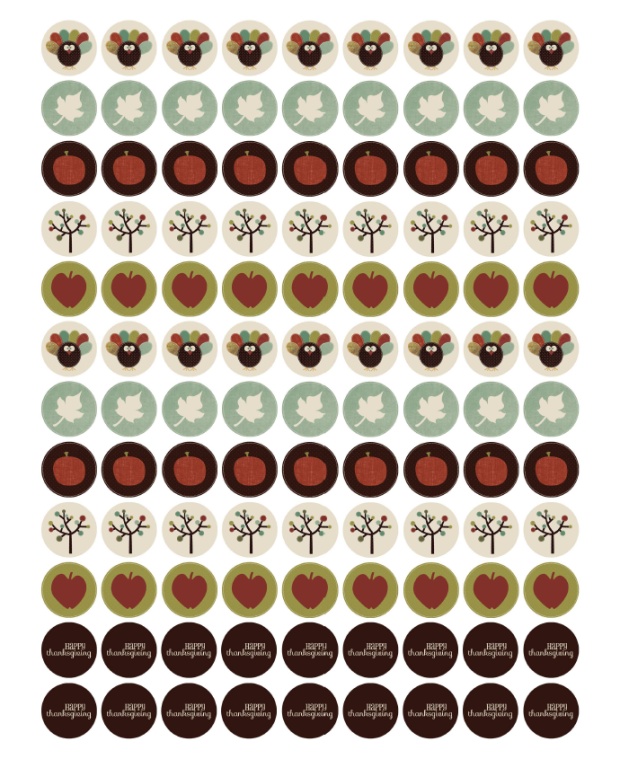 Please check out and follow our Pinterest Board on  "Thanksgiving Labels and Thanksgiving label templates" for great free ThanksGiving Day Labels, labels for Leftovers and more! Most of these labels and tags are in ready to print templates and a free download -:)