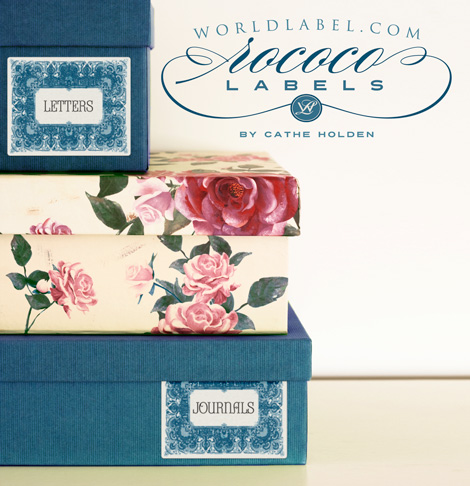 These really super vintage French labels with a Rococo design are by Cathe Holden of Justsomethingimade.com Labels have muliple uses. Use for Favors, shopping bags, food preserves, pantry labels and more! To print, use Worldlabel.com full sheet labels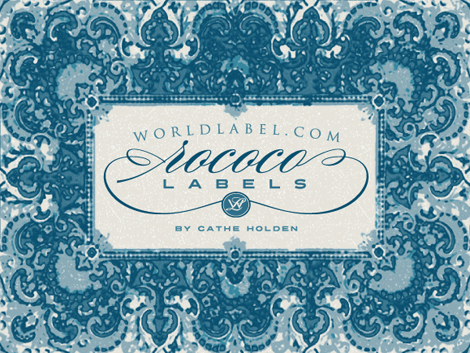 Labels are in editable PDF Templates – Yes, you can change font types, colors and size. Templates are cross platform and will work on you Mac, Windows and Linux operating systems. For best results use Adobe Reader 9 or highter.
To change fonts:  type, size or color, (as well as bold, italics, etc.) select Control +E if you're using a PC or Command + E on a Mac. A toolbar will appear giving you additional text properties. Select "More" in the font properties toolbar for paragraph alignment and more.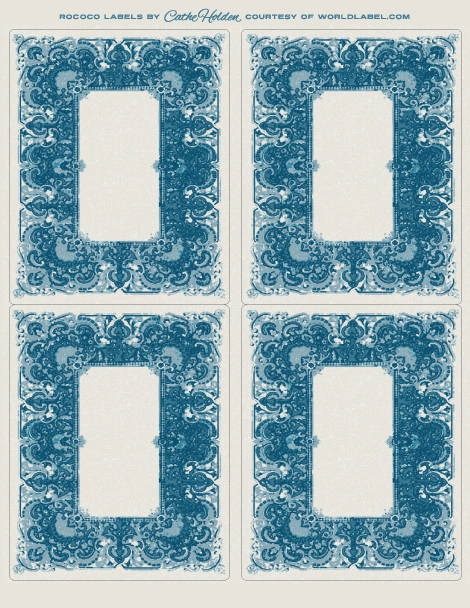 DOWNLOAD AUTOFILL HORIZONTAL | DOWNLOAD DIFF. INFO. HORIZONTAL
DOWNLOAD AUTOFILL VERTICAL | DOWNLOAD DIFF. INFO. VERTICAL
——————————————————————————————————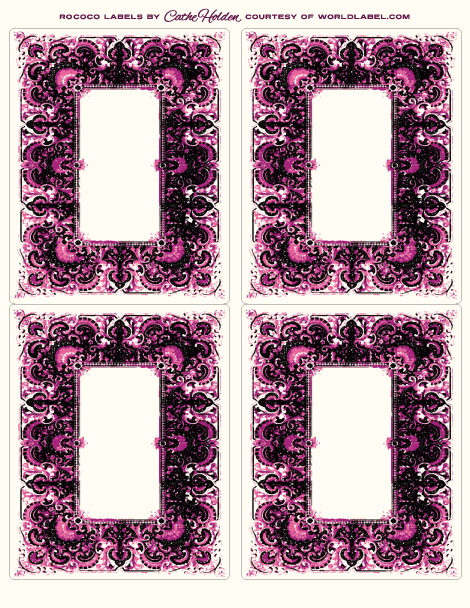 DOWNLOAD AUTOFILL HORIZONTAL | DOWNLOAD DIFF. INFO. HORIZONTAL
DOWNLOAD AUTOFILL VERTICAL | DOWNLOAD DIFF. INFO. VERTICAL
—————————————————————————————————
DOWNLOAD AUTOFILL HORIZONTAL | DOWNLOAD DIFF. INFO. HORIZONTAL
DOWNLOAD AUTOFILL VERTICAL | DOWNLOAD DIFF. INFO. VERTICAL
————————————————————————————————–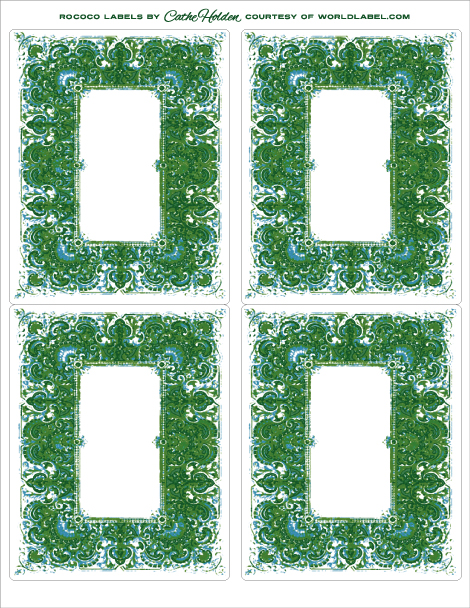 DOWNLOAD AUTOFILL HORIZONTAL | DOWNLOAD DIFF. INFO. HORIZONTAL
DOWNLOAD AUTOFILL VERTICAL | DOWNLOAD DIFF. INFO. VERTICAL
Please make sure you visit Cathe Holden's blog and check out the really incredible collection of freebies