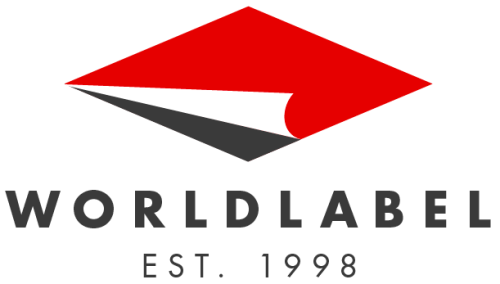 Worldlabel.com (Peekskill, NY), October 9, 2012—WorldLabel, the preeminent label manufacturer and distributor, is pleased to announce the launch of their new website and branding identity. Created by Fabricatorz, a global software and hardware production company, the new worldlabel.com incorporates the latest in website technology, including HTML5 and make-static software. The updates make for faster navigation, easier browsing and a fresh clean look—essentials when considering the breadth and depth of WorldLabel's products.
In addition to the technological overhaul, WorldLabel's visual identity has also received a refreshing upgrade. The new logo, designed by NYC-based new media company 360w3.com, represents a "flat world" that appears like a label, partially peeled. Its retro design and feel is striking, bold and—given its vintage look—surprisingly contemporary.
Part and parcel to keeping things fresh is something Fabricatorz founder Jon Phillips noticed when working on updates to the website. "The new site, with its tech and design updates, makes everything more accessible," said Phillips. "WorldLabel.com is a successful business built up with very simple technology. Now, with the update to HTML5, and using Fabricatorz make-static technology, thousands of pages have been converted to a contemporary, lighter technology."
"This really opened my eyes to parts of WorldLabel's offerings that I never considered before," Phillips said. This just goes to show how crucial design is when it comes to visibility. For instance, all of a sudden I noticed that WorldLabel carries RFID chips, something I didn't realize on the previous site because it was way too complicated, visually and otherwise. All this got me thinking about RFID as the future of tagging because RFID enables automated shipping and inventory, and is included in all the smart cards used in transit systems, credit cards, and so on. It's literally the future of tagging!"
"We were definitely ready to reset our image with both a great new logo and an awesome new website," said Russell Ossendryver, CEO of WorldLabel Holdings Inc. "We concentrated totally on designing a site for the user base—we want to give our customers the best user experience possible. We're very excited, and with this new branding initiative, along with our upgraded web technology, we are more than ready to give our customers better service. This will also allow us to continue to grow our markets at an even faster pace."
With WorldLabel's products now coupled with top-notch technology and a fresh face, it's time to start tagging, like Phillips suggests, for the future.
About WorldLabel Founded in 1998, WorldLabel Holdings Inc (Peekskill, NY) (https://www.worldlabel.com) is a label manufacturer of PrintPeelApply™ Blank Label Sheets for multifunctional labeling applications including address, mailing, shipping, CD and media labeling, as well as general business office labeling requirements. Our labels are designed to format with label templates you are currently using in your popular label software and templates sizes, Windows® Mac® and Linux programs.
About Fabricatorz  (http://fabricatorz.com) is global production company that makes successful projects from start to finish with major companies, startups and small businesses. They specialize in the development of software, hardware, and community-building based on the philosophy of Sharism (http://sharism.org).
####
For more information, please contact Russell Ossendryver, CEO WorldLabel 104 South Division Street, Suite 4A Peekskill, NY 10566 USA T +1(877) 955-2235 [email protected]