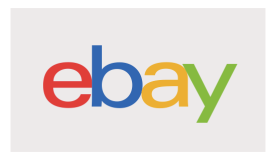 We're happy to announce the release of our new Ebay store!
We're excited to finally unveil the store, where we'll be offering the same level of prompt shipping and everyday low prices that customers have come to expect from World Label.
Eventually, customers will be able to find great prices on blank shipping and address labels for laser and inkjet printers of all shapes and sizes, and even special offers that will be exclusive only to our Ebay store.
Take a look!