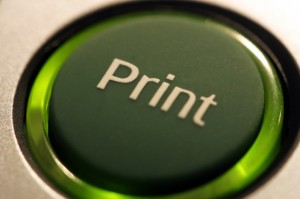 Save Money And Conserve Energy By Turning Printers Off When Not In Use
So, you care about the environment. But despite all the new "green" features built in to printers on the market today, you just can't abide by the thought of trashing a perfectly functional older model just because it doesn't boast an Energy Star compliant rating.
The power-saving mode is now a printer industry standard. But fortunately, even if your older printer does not include this feature, you can still take steps at home to ensure the printer operates at peak energy efficiency — simply by turning your printer off when not in use to conserve power. And as a nice side bonus, doing so will save you a little extra money, too.