Our free fillable PDF template for full sheet labels (US letter size 8.5 x 11″) is also something else, a free one page simple notepad mini app. We use it as a notepad at our offices.  It is simple, easy to use and quick to share. Simply download it, type in you information and save and/or start printing your full sheet labels.  See below for more details on font properties and other added functions.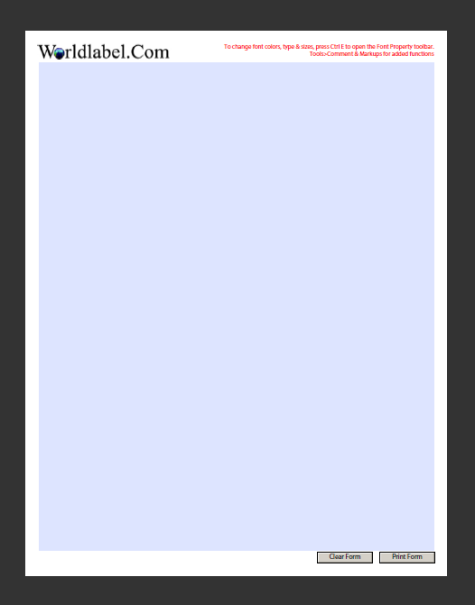 Specs: This full page sheet template in PDF is cross-platform and application independent. They will work on Mac OSX, Linux, Windows, Solaris and other operating systems. There can be compatibility issues among different PDF Readers. For optimum performance and full use of all functions, we recommend you download for free Adobe PDF Reader version 9.
Fonts: If you want to change the font type, size or color, (as well as bold, italics, etc.) select Control +E if you're using a PC or Apple + E on a Mac. A toolbar will appear giving you additional text properties. Select "More" in the font properties toolbar for paragraph alignment and more.

DOWNLOAD THE FULL SHEET LABEL TEMPLATE / NOTEPAD
FOR USE AS A NOTEPAD
For all types of functions including a typewriter, sticky notes and more go to Tools > comments and markups. for typewriter > Tools > Typewriter > show typewriter toolbar.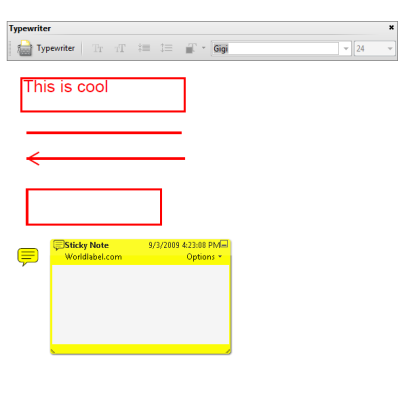 FOR USE AS A TEMPLATE FOR FULL SHEET LABELS
Full sheet labels is one of the most popular size labels. There uses are widespread from drum labels, shipping labels to book covers, warning signs and any thing else one can think of or need. They are usually sold in a matte white paper with a permanent adhesive. Full sheet labels are also available with a removable adhesive, in colors, clear, waterproof for laser and inkjet printing, silver and gold foils, glossy materials and more. Our pricing for 100 sheets of full sheet labels in white matt is $10.45. As the quantity increases the price keeps getting lower and lower.