Full sheet labels  (blank one shown above) are one of the best selling size labels. The whole sheet is one label. For USA customers it is letter size 8.5″ x 11″ (similar to ISO size a4). Surprise! It has so many uses, the possibilities are endless. The full sheet label consists of three parts: the face stock which can be made out of several different materials; the adhesive which is coated to the facestock, and; the liner, which is peeled off from the facestock, then you can apply the label sheet to almost any surface.
There are choices for the facestock, the most common being standard white matte paper for laser and inkjet printing. Waterproof polyester and vinyl materials for laser and inkjet printing are extremely popular especially for drum labeling.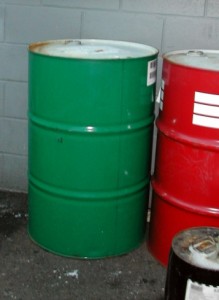 Peeling options are available as well. The full sheet label usually has one vertical or horizontal slit. However, it can come with one to 4 diagonal slits to help make peeling and application faster.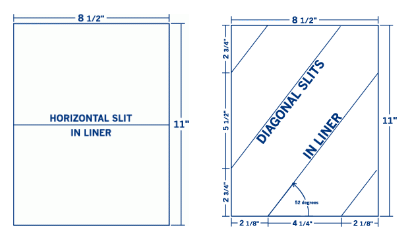 Slits in liner help peeling process
Large shippers like the bright effect of fluorescent paper stock available in red, orange, pink and green. For added attention-getting appearances, especially for product packaging, you have choices in pastel, clear and glossy materials.

A carton package that is addressed clearly will naturally stand a greater chance of reaching its desired destination, and full sheet adhesive shipping labels can provide the clear background for detailed shipping information or instructions. Blank  full sheet labels for laser and inkjet printing can be customized with a desired  information to make your package stand out even more.
You might need a simple fillable PDF template to help you design your full sheets labels. Or, if you need a Openoffice, Word, plain PDF, EPS and others, you can download full sheet label templates here.