If you use Photoshop, then you have a tool on hand that you can use to design labels. And, you don't need to re-invent the wheel, because you have access to two great Photoshop tutorials at hand. The first tutorial, written by Pariah S. Burke, shows how to build and re-use a label template for items such as the business cards shown above.
Using Photoshop and Worldlabel Label Templates, Burke – a noted author, graphic designer and Photoshop guru – shows users how to create a template in Photoshop step-by-step. The result is a PDF that you can reuse over and over. And, if you're not as comfortable with Photoshop as you are with Illustrator or even InDesign, Burke shows how the same PDF label templates from WorldLabel.com work equally well in those applications with a remarkably similar procedure. Read the complete tutorial at Photoshopsupport.com
Another tutorial, written by Linnea Dayton & Cristen Gillespie (authors of The Photoshop CS/ CS2 Wow! Book) for Layers Magazine, shows users how to design labels that you can modify quickly for related products. Using a label template from Worldlabel, they show how to use the PDF to create multiple labels for varied products, such as the label for the box shown below.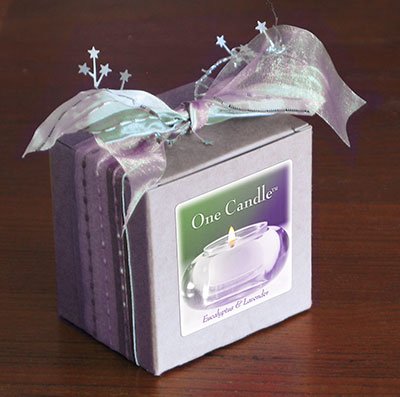 You'll discover a world of easy ways to create labels through Worldlabel's PDF templates and Photoshop. Just follow the steps in both tutorials and you may discover new ways to design your labels, too. Take advantage of what you have at hand to create some astounding works of art today!
Two great free excellent graphic editors you might want to try Inkscape.org and Gimp.org