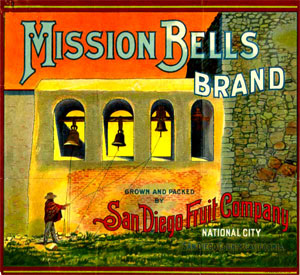 You might say that Paul Ford has labeled himself as a serious collector. He has over a million labels, in fact – mostly from West Coast agricultural products – and was eventually forced to build a 5,500-square-foot building behind his Salem, Oregon home to house them all.
"I've always loved to save and collect things," Ford said. "I'm big into Route 66 memorabilia, for instance."
Labels, however, are his first love. Unfortunately, the currently blighted economy has soured that relationship somewhat.

"There was a time when I could make a living buying and selling labels," Ford said, "but that's a lot harder now. It's not really a priority for a lot of people."
Yet if many of Ford's fellow enthusiasts are putting their label collections on hold, he's still heavily involved. And over the years, he's learned a lot about negotiating this curious shadow economy.
Dwayne Rogers of Chico, CA, who bills himself as Labelman, puts it this way: "As with most collectibles, supply and demand sets price. With labels, I have to add that demand is the major factor, with supply being much less a factor.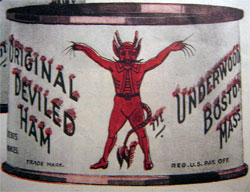 "Decorators are always looking for the best images – and, to some extent, collectors, also. A supply of 5,000 labels with a great image of a cat will disappear into the hands of collectors and dealers very quickly, driving the price up, while a supply of 1,000 plain labels with text only will last a very long time and prices will seem to stay the same."
Because labels generally accompany large quantities of a product, they never travel alone. That is particularly the case with the agricultural labels that Ford tends to pursue.
"They were usually packaged in bales of 1,000 or so," Ford said. "A lot of the labels in collections now were found in old packing sheds, where they never got around to throwing them out. Sometimes farm or cannery workers would bring an extra bale home for their kids to draw on, and I've found them that way by placing ads."
Today, of course, almost all product labels are computer generated. Collectors like Ford, Rogers and Pat Jacobsen (author of Pat Jacobsen's First International Price Guide to Fruit Crate Labels crave those colorful images created individually by largely unknown artists.
"Some of it is just beautiful," said Ford, "but the artists never got credit."
Ford recalls selling a group of labels to an art dealer in New York's Soho District "who then turned around and sold each one for $87, framed."
He identifies lemon and orange crate labels as some of the most elaborate, "because that was the fruit of the rich."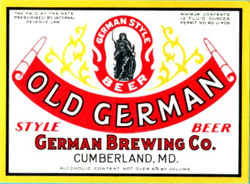 Jacobsen has traveled literally around the world to corral a huge stockpile of labels in a myriad of languages and types. His collection includes fruit crate labels, can labels from a variety of products (including salmon and sardines, which have their own cult following), beer labels and labels from wine bottles.
Beer labels are closely tied to history. Prohibition was to the brewing industry as the Great Flood was to Genesis – a watershed event. Thus, pre-Prohibition bottle labels have more cachet on the collector's market than those that came later. Thor Kampfer of the Website usbeerlabel.com says he has a number of pre-1900 labels worth over $250.
Wine labels, meanwhile, present their own logistics problem.
"While (wine) labels were once easily steamed off," Kampfer explains in an interview on the Sloshspot blog, "but (later) automatic bottling and labeling processes at wineries led to the use of stronger glues. If full label removal is desired, a common approach involves putting hot water inside the bottle, which makes the hold of the glue weaker."
Ford suggests that it's probably futile for any collector to anticipate finding some Holy Grail of labels out there in an attic or storehouse.
"Some have gotten over $1,000," he said, "but just about all of them have been found."
So Dwayne Rogers suggests a lower-key approach.
"Collect what you like," he said. "My collection is focused on images I like, crate labels and can labels from areas where I've lived, and certain labels have a special meaning due to the people I have gotten them from."
Darrell Laurant is a journalist and is coordinator for The Writer's Bridge.