Label template: it is just something you will need sooner or later. There are so many reasons why you might need one, it is too long to list. Worldlabel offers a complete collection of  templates for labels, yes almost every label size available can be downloaded  to help you create and print labels. If you using MS Word or Openoffice.org we have a template for you.  If you using a graphic design program, our  PDF templates can be used as a guildline layer.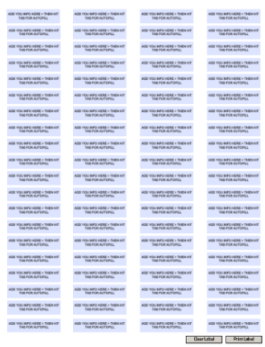 "Autofill PDF label Template"
Need a label template for Openoffice.org 
Try our PDF Autofill Labels for formating your basic text labels in an instant.
Our CD Label Templates allways come in handy.