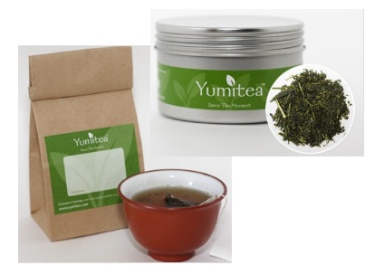 Yumitea takes advantages of labels by applying a well-designed label on a tin container or brown paper Kraft bag. This  label is designed with an area for another label to be applied to it. This  label describes the contents and is made out of a clear label material.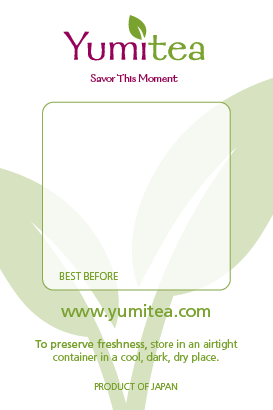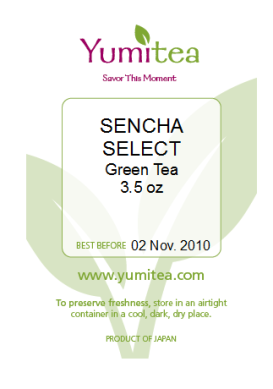 Did you know that relaxing with a few cups of green tea each day will make you healthier? Highly antioxidant, green tea promotes variety of health benefits. Yumitea offers a selection of quality Japanese green teas that are aromatic and rich in flavor.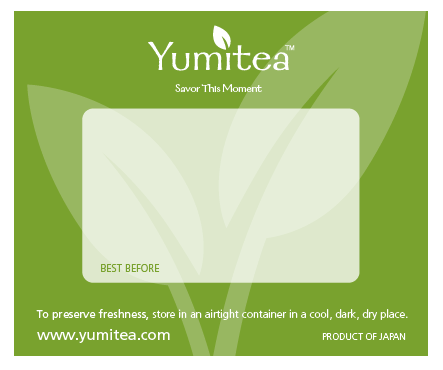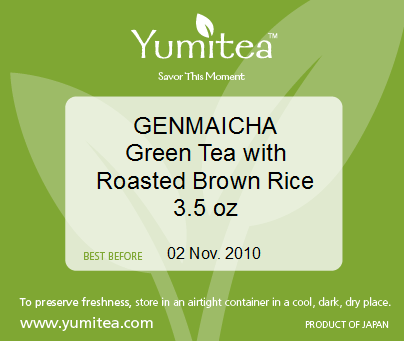 Yumitea using a Clear Label to describe package content
Worldlabel offers all sizes of labels in many colors and transparent as well as in inkjet and laser printables. You might try using Yumitea's idea and print your own labels with a transparent one on top for a variety of uses. While Yumitea uses this idea for products, you can use this idea for cards, for place settings or for invitations.