You want your wedding day to be special, but your budget is slim. The sites listed below could help save money, but they also will make your wedding day one of a kind. We picked some of the top sites that offer crafts that are easy to make as well as photos that will make your imagination jump. Just glancing through some of the images on these sites might want you to get married all over again — or at least throw a huge party for about 250 guests!
Even the wedding photograph, taken by an amatuer like the one shown above, can make a great gift for family and friends after the wedding…a simple frame is all you need to make this wedding personal for everyone involved and for everyone who attends.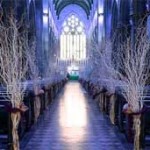 Save on Crafts: This site's discount wedding supplies, decorations and ideas might make your mouth water. From lighting to lighting ideas and from natural branches to arbor stands, this Web site can stir your imagination and dreams. The link leads to their decorations, ideas and crafts, including an introduction to flower arranging, a way to make iced branches for a winter wedding (shown at right) and other great projects and inspiration.

Super Weddings: This site carries a wide variety of ideas that seem simple and are clever. They even include a page filled with ideas from other brides. This link leads to a wedding craft page that contains ideas such as a Twinkle Tent for your cake or presents, gel candles and party favors that guests can use to hang on their Christmas trees. Be sure to check out their other pages listed in the left column of this site, where you can find tips, money-saving secrets and wedding planning help. The wedding pew bows shown here are easy and inexpensive to make, especially if you plan to use them for the bride's and groom's family pews only.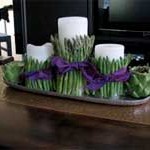 Do It Yourself Weddings: This entire site is devoted to the do-it-yourself wedding and reception. If you have a large family and lots of friends, you can get them to help you create crafts for your wedding favors, bridesmaid and groomsmen gifts, your photos and music, hairstyles and much more — like this vegetable centerpiece (great idea for a summer dinner, too!). Once you create and commit to your wedding, you can relay your stories to this site as well.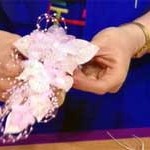 DIY's Money Saving Wedding Tips: The DIY Network devotes an entire section of their site to wedding crafts, including thank-you cards, thrifty wedding decorations, a hand-made bridal veil and headpiece and more. One article pushes frugal ideas, such as purchasing a tiara from Ebay, shoes and accessories from the discount department store and ideas that could make your wedding day special and memorable.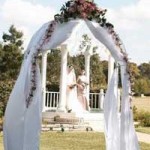 Michael's Wedding Crafts: Michael's craft stores offers a special section for brides-to-be, filled with ideas that go beyond the wedding invitation and bridal stationery. Learn how to create one-of-a-kind headpieces, decorations and centerpieces or use flowers in your decorations and take them home to decorate your new home. Each craft is marked with a skill level out of five, with one being the easiest. Believe it or nor, this floral arch is rated one out of five on that skill level…give it a shot!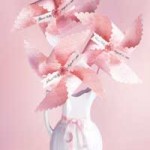 Better Homes and Gardens Bridal Accessory Projects: Learn how to make craft projects such as wedding stationery, bouquet holders, paper crackers, outdoor lanterns and monogrammed wedding purses. The paper pinwheels project shown here is a sweet idea for weddings and for any celebration, such as a birthday, baby shower or anniversary.
Finally, don't forget that you can dress up a gift for the bridesmaids and groomsmen or create one-of-a-kind gifts from labels, too.  Additionally, we offer a DIY free wedding planner book as well as two sets of wedding labels (set one is in pinks and blues, and set two offers a wider variety of colors) to make your wedding plans and ideas easier for you.
Hold on, one more, check out Diyweddingplanning for lots of easy to execure diy wedding projects.