Its a really special occasion! There is just nothing like a baby shower! In the article below, we've included some great free round baby shower labels for your flavor tins, boxes, candles or any other gift you want to give out at this event. We got designs for " Its a girl", "Its a boy" and "Its a Baby."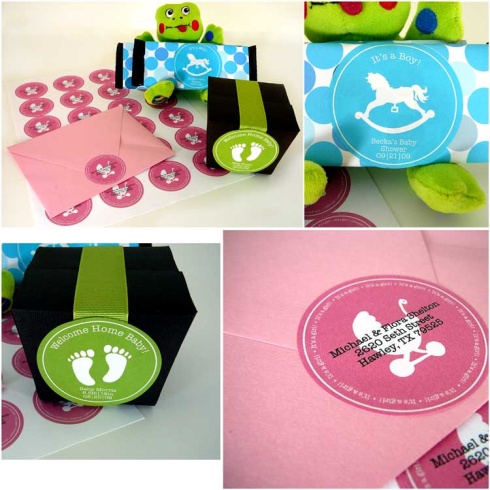 These baby shower labels are created in fillable PDF templates. However, you can turn off the highlight button, open and edit them in any graphic design program you choose.
Use Worldlabel  Round labels WL-350. 2.5″ circle, 12 labels per sheet or our Round Labels size 1.67″ with 24 labels per sheet.
To use the PDF fillable functions:
Specs: These PDF baby shower labels are cross-platform and application independent. They work on Mac OSX, Linux, Windows, Solaris and other operating systems. There can be compatibility issues among different PDF Readers. For optimum performance and full use of all functions, we recommend you download Adobe PDF Reader version 9.3 (free).
Fonts: If you want to change the font type, size or color (as well as bold, italics, etc.), just select Control +E if you're using a PC or Apple + E on a Mac. A toolbar will appear that provides additional text properties. Select "More" in the font properties toolbar for paragraph alignment and other choices:

Tips: Printer settings vary from user to user. To test your label layout, first print the labels on plain paper and trace over the label sheet to test for alignment. One solution to alignment problems: select "More" in the font properties toolbar > paragraph. Also, please make sure the highlight tab is on.
ITS A BABY COLLECTION
You have six label designs to download and choose from in one big zip file: "Welcome Home Baby" with duck and foot designs;  "Shh! It's a surprise!" frog design; Polkadots, and a blank "Welcome Home Baby" template.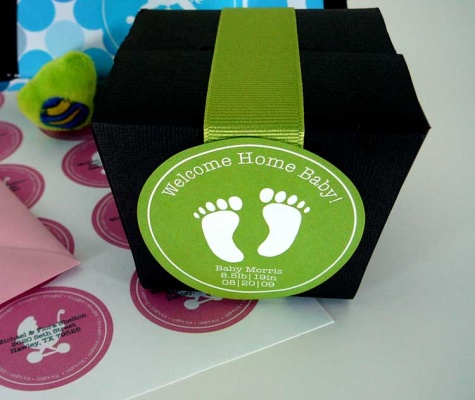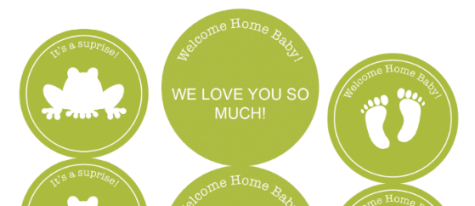 Download the complete "It's a Baby" collection (zip)

ITS A GIRL COLLECTION
Six great designs included in this .zip file: Baby Bear; Chandelier; Pink address label; Polkadots; Stripes and Stroller address design.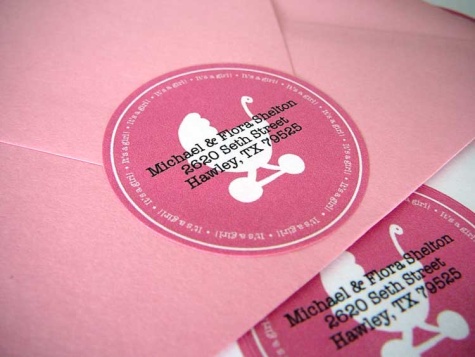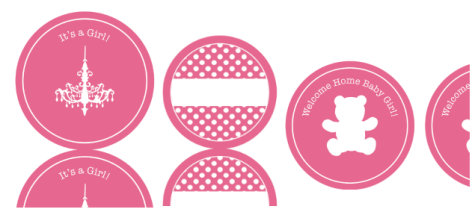 Download the complete "It's a Girl" collection (zip)

ITS A BOY COLLECTION
You'll find six great designs included in this .zip file: Clothes; Boat; Polkadot; Train; Clothes address and Stripes.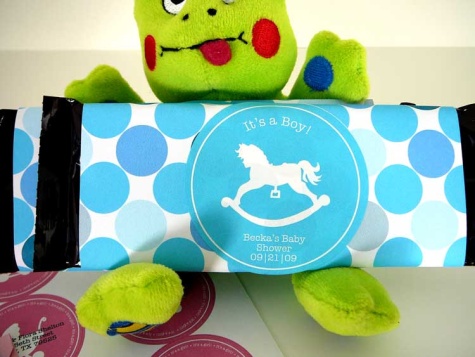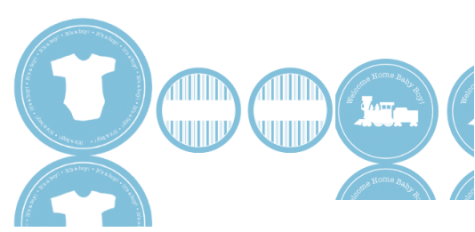 Download the complete "It's a Boy" collection (zip)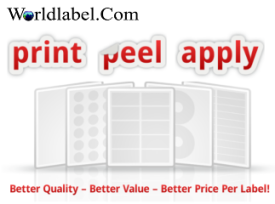 Visit Worldlabel.com for all your labels