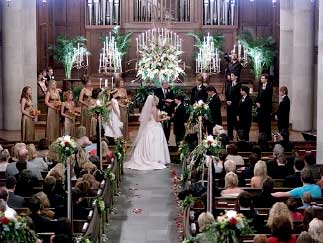 A wedding isn't a wedding without music. From the pre-wedding gathering of guests to the reception, you might have an idea about the music you want to enjoy and that you want for your guests to enjoy. This tutorial walks you through gathering that music and creating a CD that you can play for each phase of your wedding.
To avoid any copyright violations for CDs that you wish to make for your wedding, you should not download bootlegged music from the Internet. iTunes, one of the most trusted music download sites on the Internet, offers a wide variety of music for pennies on the song, and you can add songs you select from this site to your wedding collection. Their selections are divided into music from the 90s, classical music, iTunes DJ music and more.
You also can use sites that are technology-specific, such as the music found for a Zune. You can find a wide range of available music for Zune, from rock to soundtracks and from world music to Christian or gospel sounds.
You can use the following sites to purchase CDs that contain wedding music. The only problem with this solution is that the CD might contain music that you do not want nor need. But, if the price is reasonable to you, you might find music that is both suitable and to your taste. Plus, you can get ideas from these sites about how you want to conduct your music throughout your wedding day.
This list is in alphabetical order to show that we do not prefer one site over another:
Wedding ceremony music tends to be softer and, often, more classical. You should choose about five to ten songs for the prelude, depending upon when you want to start the music (usually twenty minutes to 1/2 hour before the processional). Choose two songs for the processional — one for the bridesmaids' entrance, and one for the bride to walk down the aisle. The recessional usually contains more joyous music, as the bride and groom now are married as they leave the church.
Receptions are open to the atmosphere you want to create. Usually, the reception begins with gentle background music as guests arrive to wait on the bride and groom. The wedding party is introduced with a certain theme, and each event during the reception can be emphasized with music, such as the cake cutting, the garter toss, the bouquet toss and the first dances and dances with parents.
But, all of this is tradition, and you may want to shape that tradition to your tastes, or throw tradition out the window altogether. This is YOUR day, your wedding and your music!
How To Make Your CDs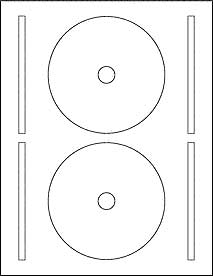 After you've chosen the songs you want to play, you need to sync them to your computer so that you can arrange the songs in the order that you want. Depending upon the type of computer you own (Windows or Mac). With Windows, you can either use Windows Media Player (instructions) to burn your CD or use Windows XP, which has built-in CD burning software.
If you own a Mac OS 9, you can learn how to burn your CD here, or search for the instructions on how to burn a CD according to the type of computer you own.
In all cases, you will need to own a recordable disc drive in your computer, and use CDs that are CD-R or CD-RW. The CD-R is for the final CD, as it cannot be overwritten. The CD-RW is great for burning the CD and making sure that you don't have any skips, overlaps or spaces between music that you do not want.
Once you have burned your CD or multiple CDS, you can use Worldlabel's blank printable CD Labels for laser and inkjet printers to label those discs. Don't know what to put on those labels or how to accomplish that feat? Next week, I'll show you how to create a great wedding CD label that will be easy and cheap (maybe, even free).