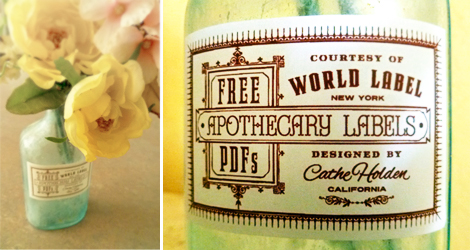 Free Apothecary Labels for your bottles designed by Cathe Holden of  Just Something I Made. Once again, Cathe has put together some awesome vintage designs for labeling your products.  Two colors are available: Cream background and multi-colored. Use our Full sheet labels to cut out labels and print.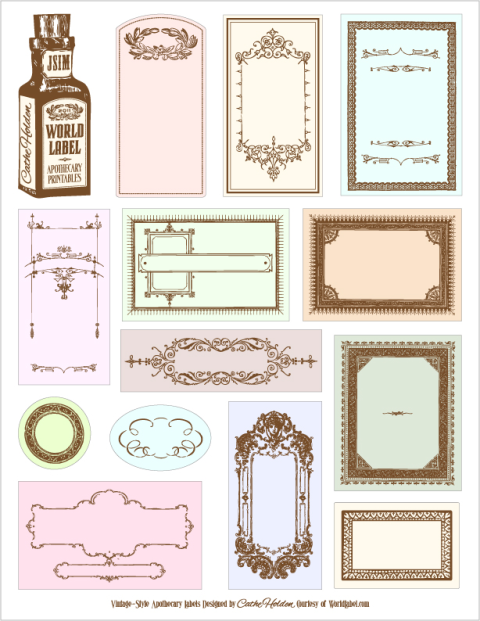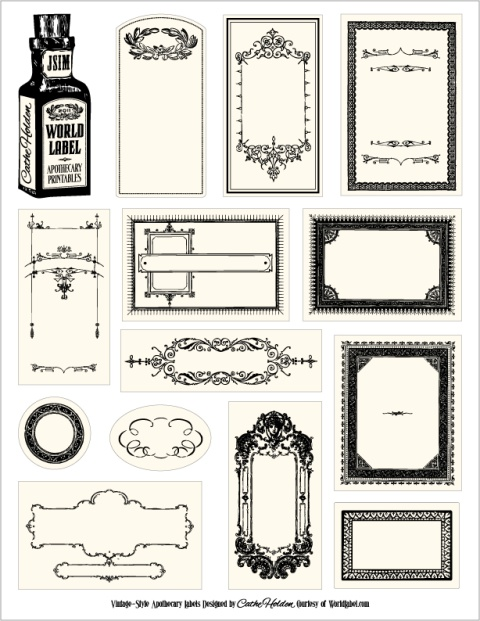 The labels are in fillable PDF templates:
Specs: These bottle label templates in PDF are cross-platform and application independent. They will work on Mac OSX, Linux, Windows, Solaris and other operating systems. There can be compatibility issues among different PDF Readers. For optimum performance and full use of all functions, we recommend you download for free Adobe PDF Reader version 9.
Fonts: If you want to change the font type, size or color, (as well as bold, italics, etc.) select Control +E if you're using a PC or Apple + E on a Mac. A toolbar will appear giving you additional text properties. Select "More" in the font properties toolbar for paragraph alignment and more.

DOWNLOAD THE THE 2 TEMPLATES (zip)
In case you missed Cathe's last collection of vintage round label designs.

Need bottle labels to print on your laser and inkjet printers!