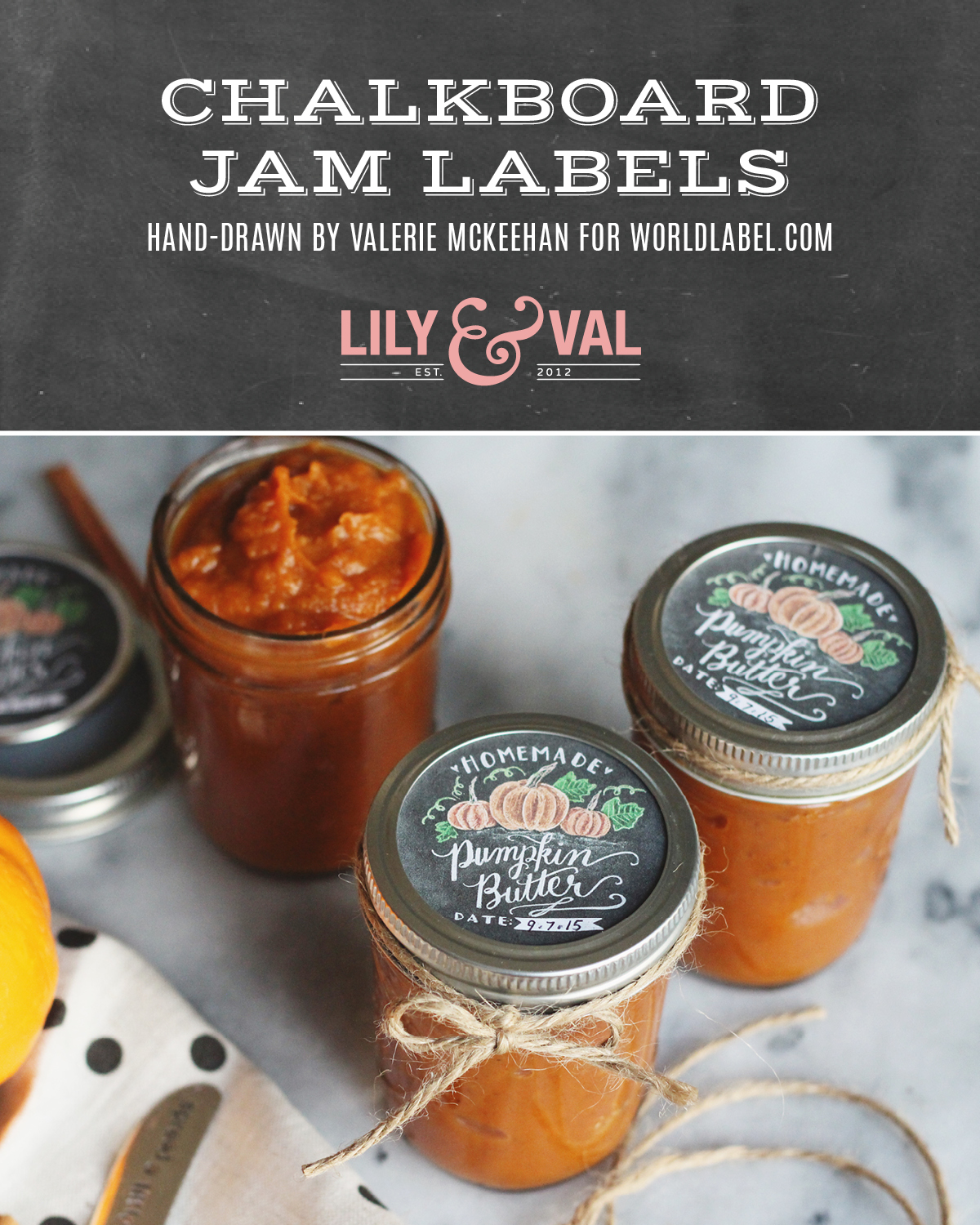 This adorable set of 2.5″ round chalk art jam labels has been hand-drawn by Valerie McKeehan of Lily & Val! The set includes an array of fruit preserves plus apple and pumpkin butter. We've also included a pumpkin butter recipe below! These labels are sure to make your homemade gifts just a little more special. Simply download the PDFs onto your desktop and print!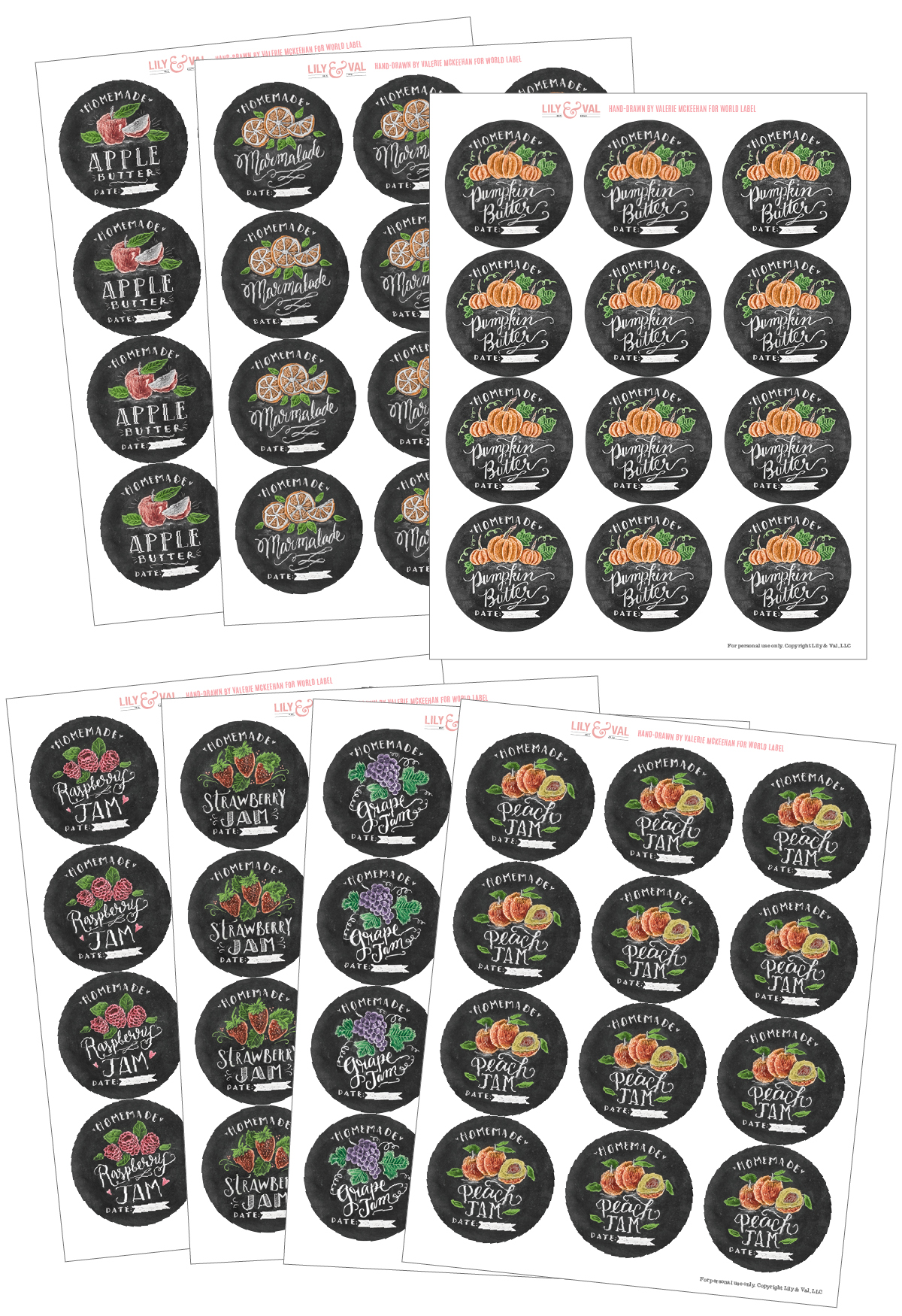 Recipe for Pumpkin Butter:
Ingredients:
29. oz can of pure pumpkin puree (not pumpkin pie filling)
1 cup brown sugar
3/4 cup apple juice or apple cider
1 tsp. vanilla extract
1 tsp. cinnamon
1 tsp. ground ginger
1 tsp. ground nutmeg
1/8 tsp. allspice
OR replace all individual spices with 2 tbsp. pumpkin pie spice
Juice from 1/2 a lemon
In a saucepan, combine all ingredients (except lemon juice). Stirring frequently, bring mixture to a boil. Reduce heat to medium and simmer for 30 minutes, stirring occasionally. Remove from heat, add lemon juice, and let cool. Pour into mason jars and refrigerate.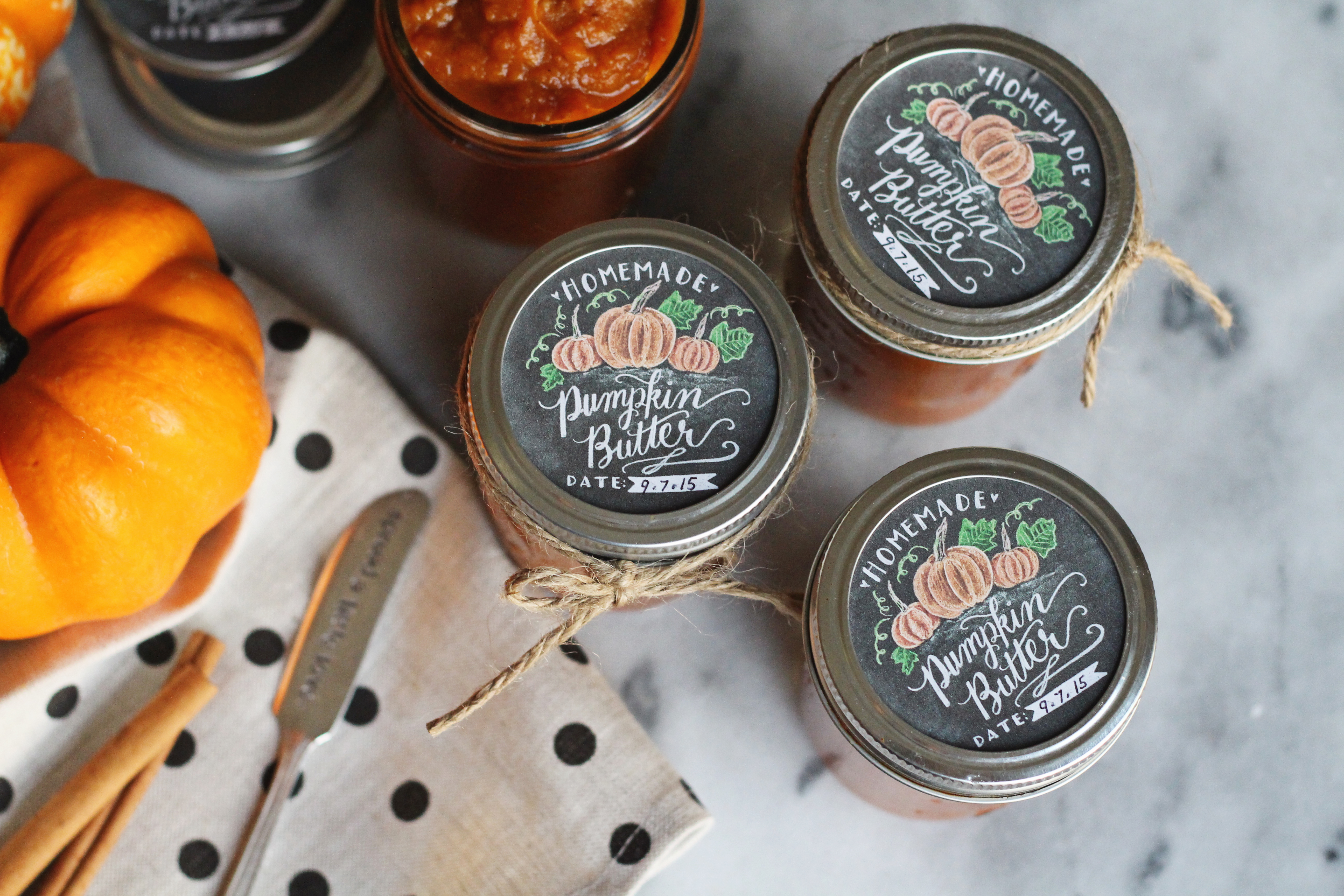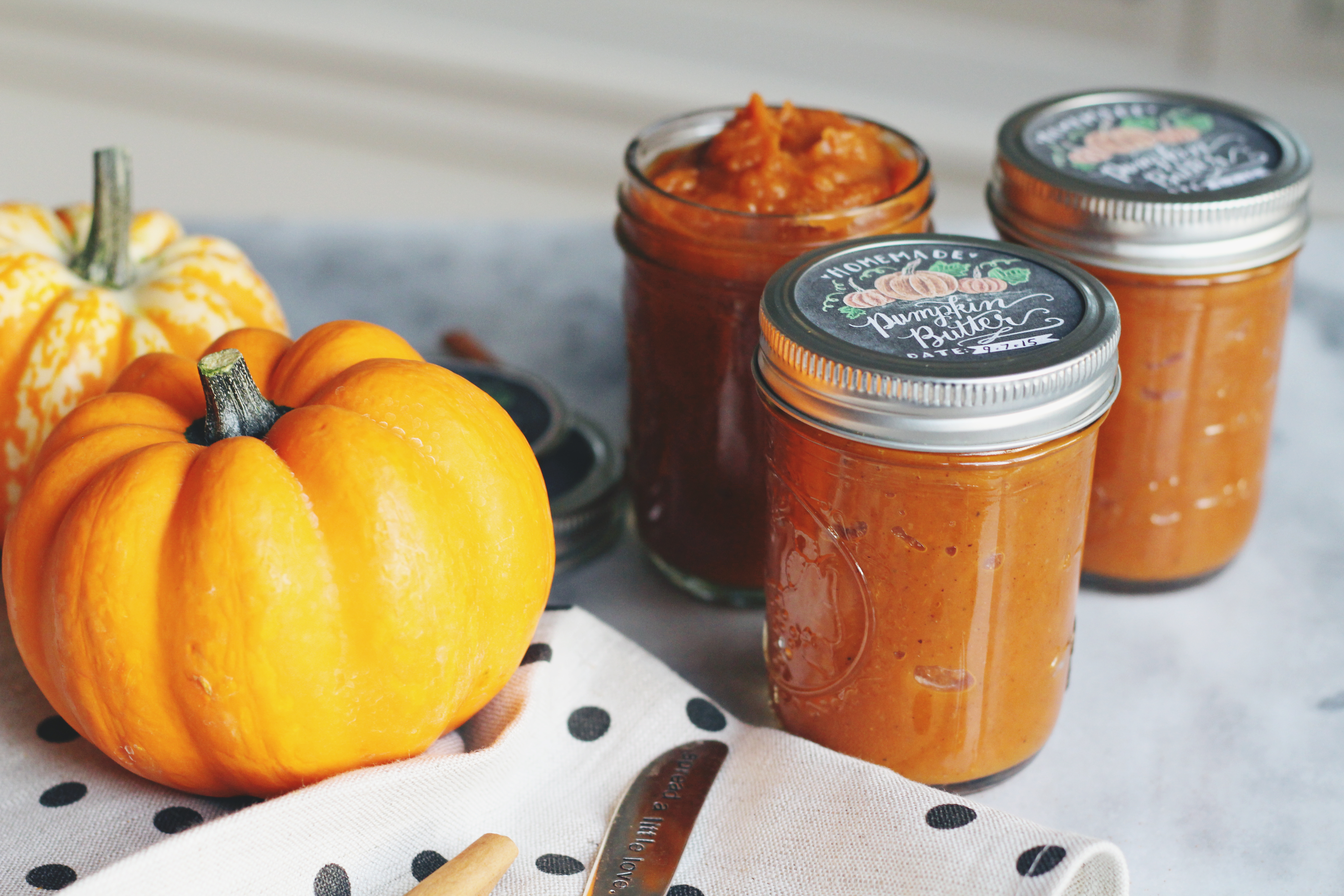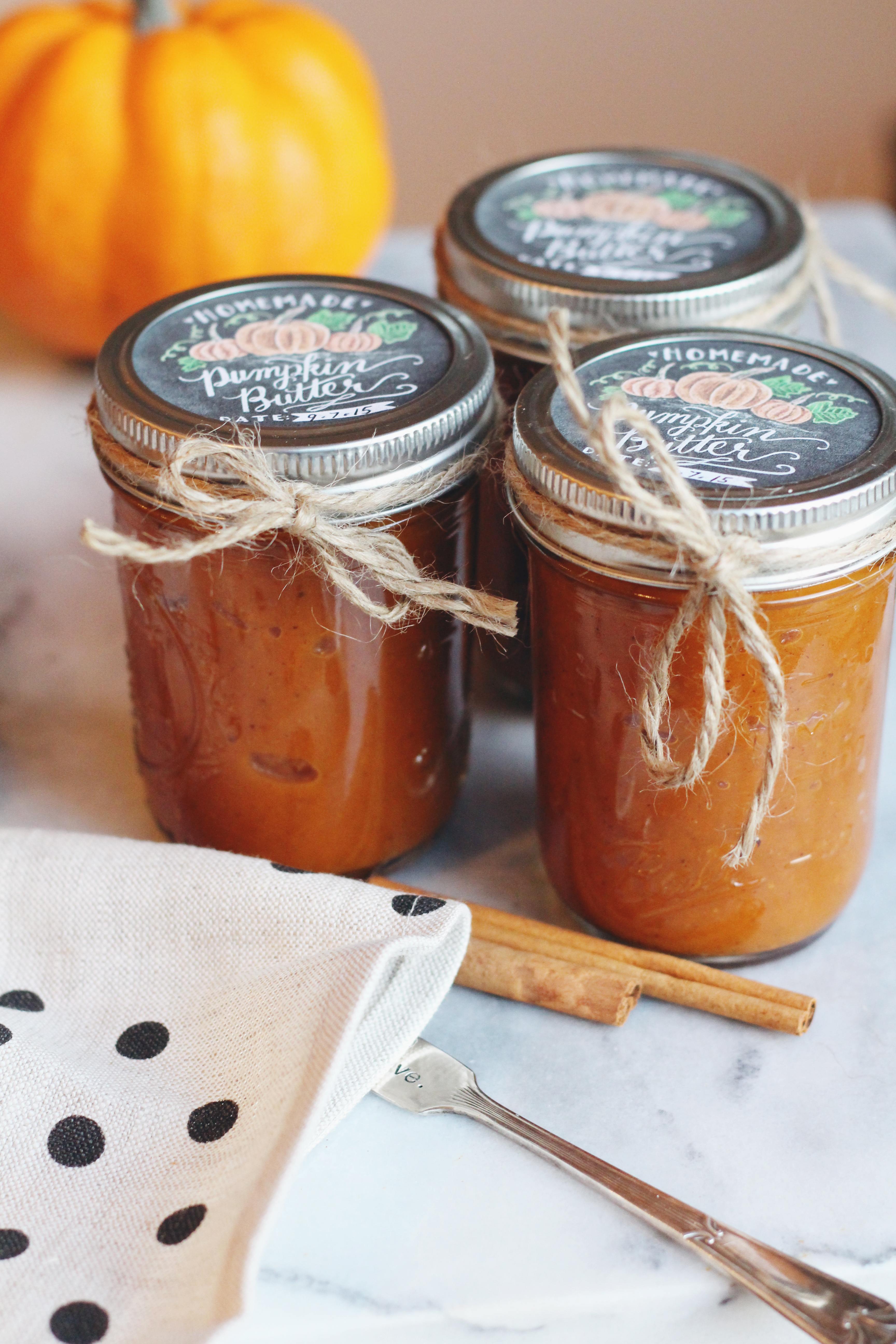 DOWNLOAD PUMPKIN BUTTER LABELS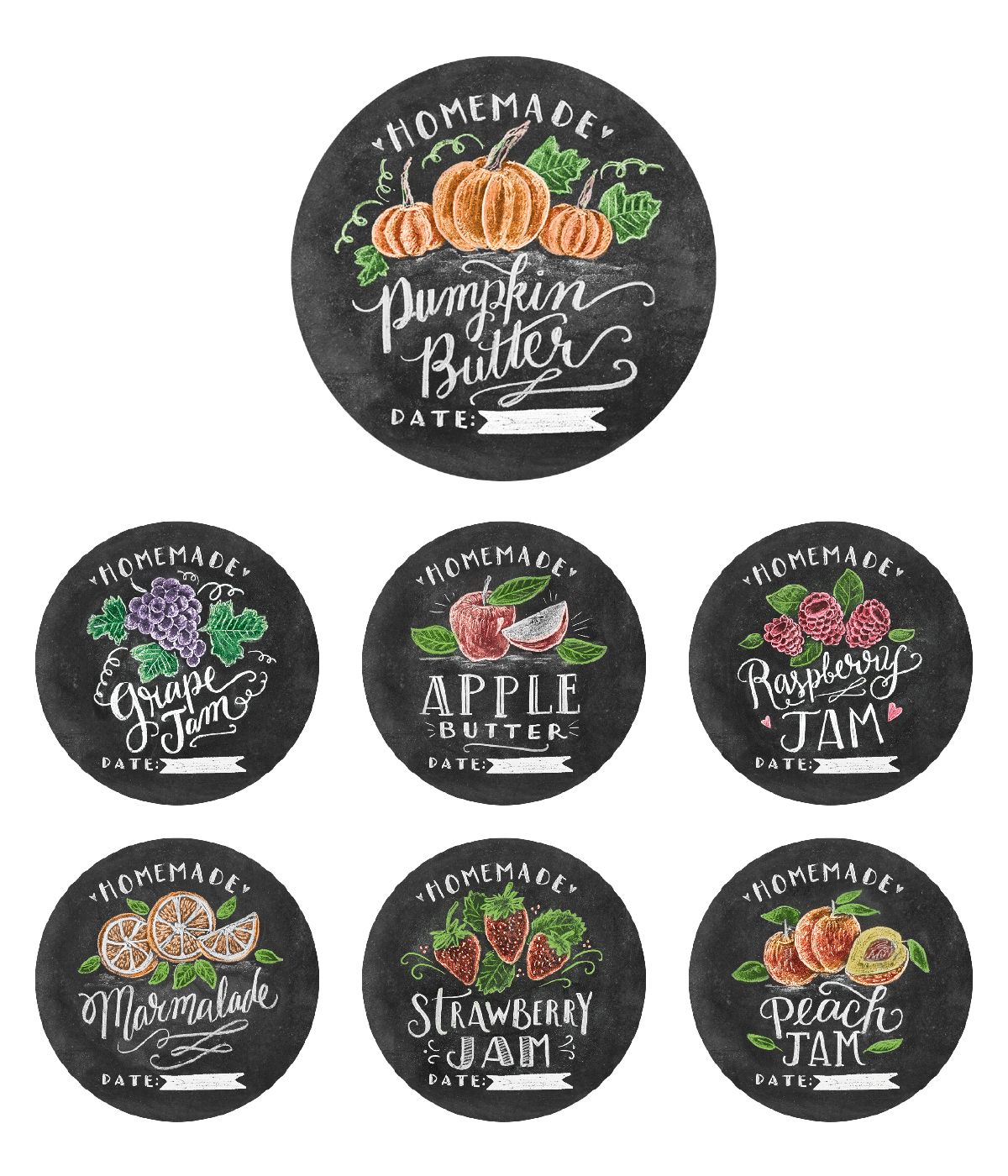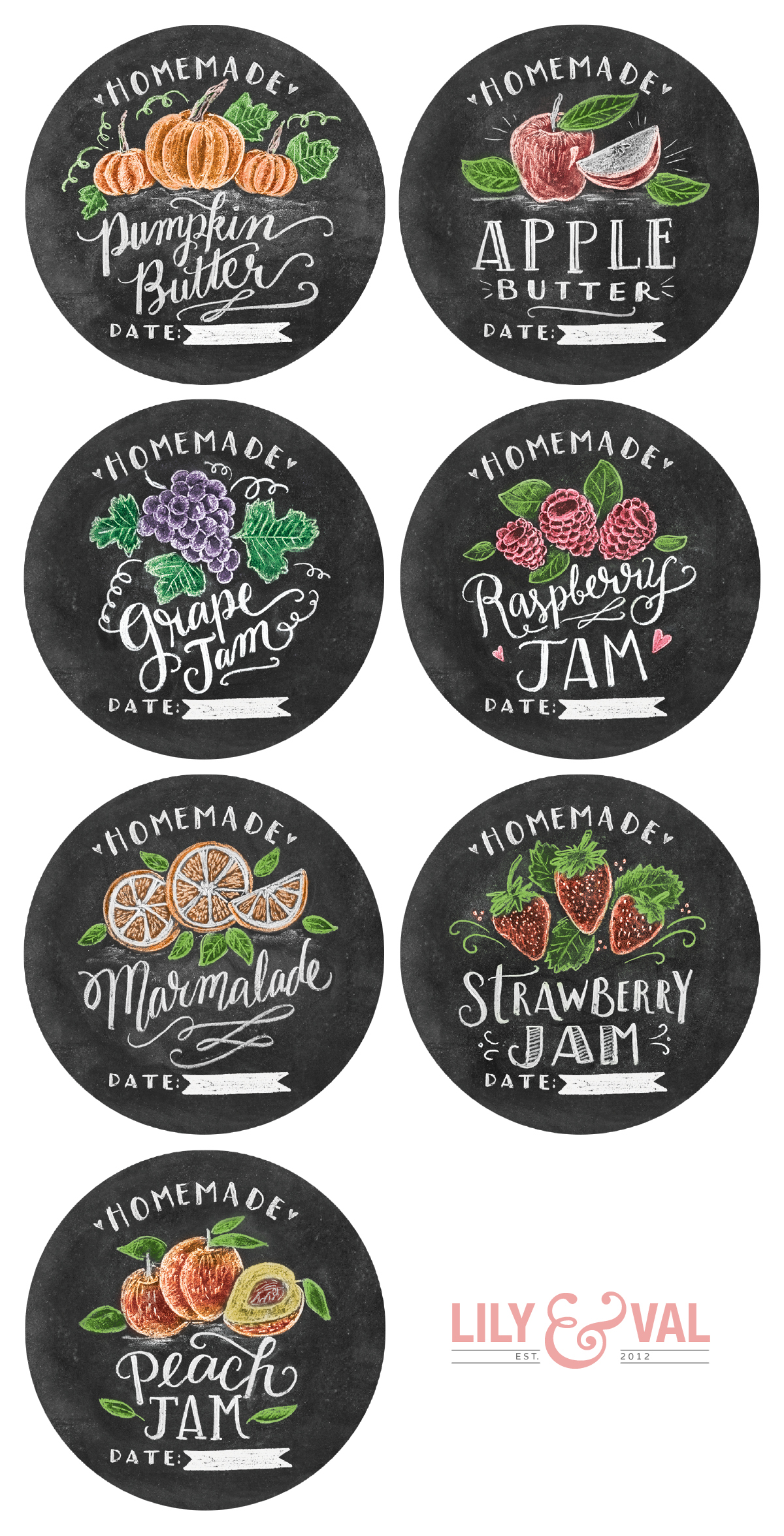 Save file to computer and open. To print we suggest using Worldlabel's full sheet labels and then cutting out the design with a hole punch. Enjoy these charming Jam labels 🙂
DOWNLOAD STRAWBERRY JAM MASON JAR LABELS
DOWNLOAD RASPBERRY JAM MASON JAR LABELS
DOWNLOAD PEACH JAM MASON JAR LABELS
DOWNLOAD MARMALADE JAM MASON JAR LABELS
DOWNLOAD GRAPE JAM MASON JAR LABELS
APPLE BUTER JAM MASON JAR LABELS