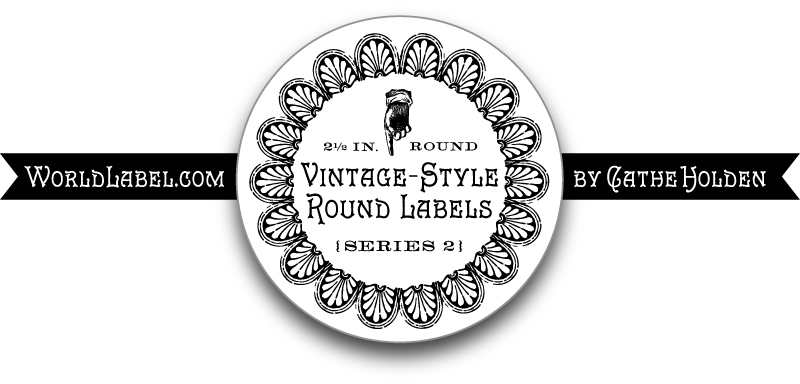 Our popular 2.5″ round Vintage-Style Round Labels Series 1 for designers and crafters were so popular that Cathe Holden a second series. This series comes to you as one PDF file with six different color sheets, each with fillable fields for typing custom text. If you are design savvy you can open any of individual files in image or vector editing software, add and manipulate fonts as desired, copy and paste select style borders in repeat, and change colors to your liking. Use files with WorldLabel.com 2.5″ label sheets, or use full sheet label stock and a 2.5″ circle punch. Feel free to also use these digital images for web and design projects. Great for small business, homemade food gifts, handmade crafts, and more. Please share this in your social cirlces and leave us a comment below. We love hearing what you think!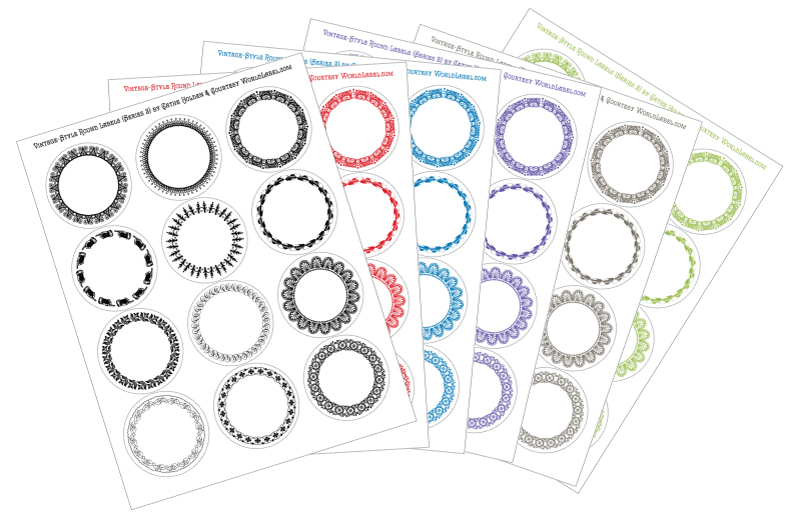 Use for Stationery Embellishments, Jar Labels,  Stuffed Calling Cards, Food Packaging, Gift and Product Packaging. Mason Jar lids, using them to organize your pantry and more!
There are two template choices: One you can insert different information into each label and the other automatically inserts information into every label on the sheet.
If you want to change the font: make sure the template is downloaded and then opened in Adobe Reader. On a PC you press control + E and on a Mac command + E > a font properties window will open up. Enjoy 🙂