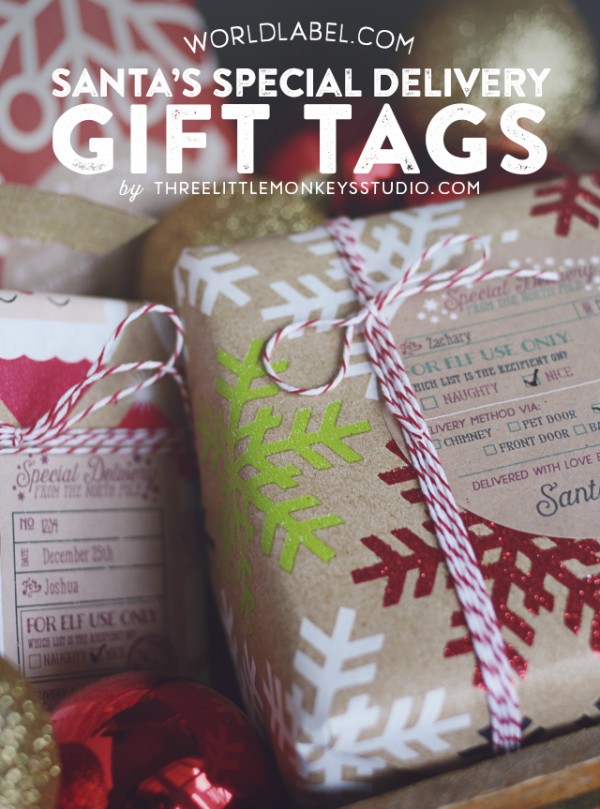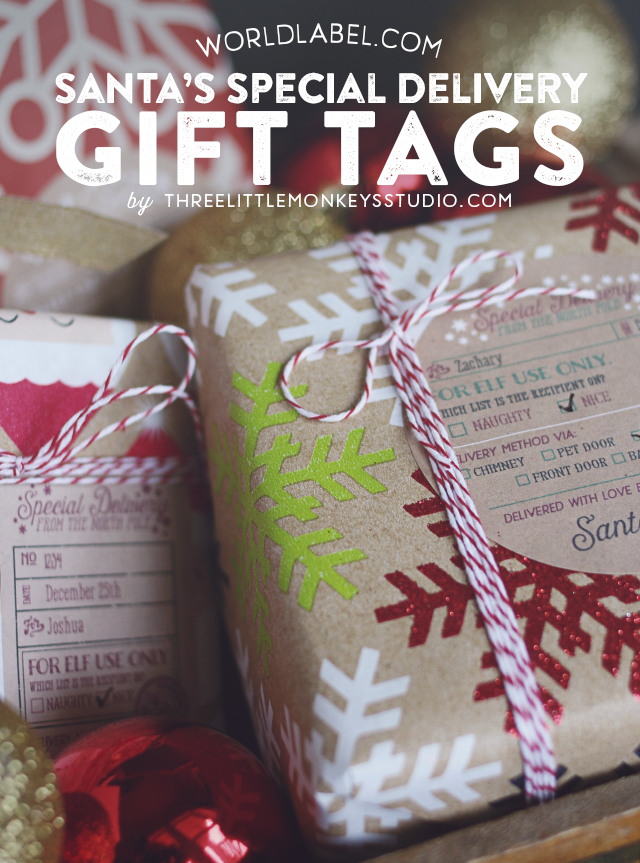 Playing Santa has never been more fun than with these rustic Santa's Special Delivery Gift Tags. Designed by Gretchen of  Threelittlemonkeys.com They are the perfect way to share some Christmas magic with your loved ones and reward those that made it on the "nice" list. Or the "naughty" list, if you like!You can never have too many options when it comes to wrapping gifts, right?
These gift tags feature a kraft paper background and are in white, red or classic Christmas red and green. So you can pick and choose what labels fit your mood, wrapping paper or the labels you have on hand!Ready to get started? Simply download to your computer (note that you cannot edit the text in your browser) and open the file PDF in Adobe Acrobat or Reader. The font is already embedded in there, so you don't need to do anything else but type in your names and dates. Then print the tags on the white label paper specified or kraft label paper from Worldlabel. Wrap your gifts and attach your tags. Then add twine, ribbon or anything you like.
If you are unable to edit the file or the text acts strangely, please update to the most recent version here:http://get.adobe.com/reader. Also, double check that you are not trying to edit the tags in your browser. You should be in Adobe.