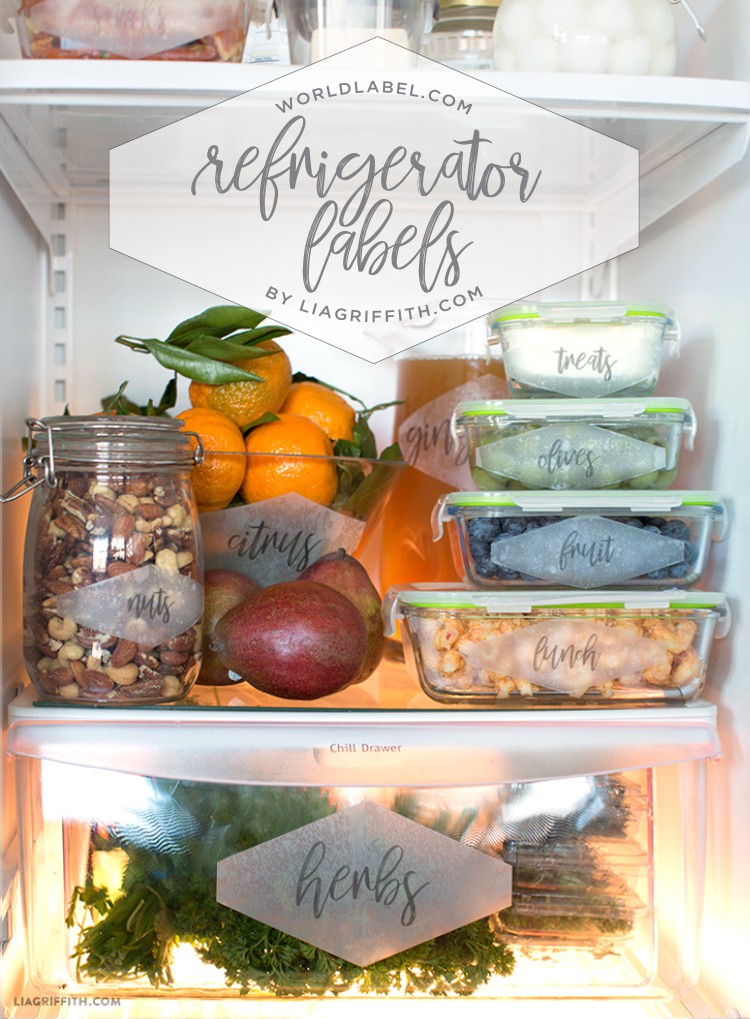 Our friends over at Lia Griffith Media designed a gorgeous new set of printable food labels for us. They are excellent for organizing your Refrigerator or Freezer. These labels are as pretty as they are practical… and so easy to make! Especially surrounding the holiday season, labeling your frozen and/or refrigerated goods is a life-saving trick. With the editable Mellony Dry Brush font, personalize your labels accordingly. Lia's team created three sizes of title labels and a sheet of detail labels for noting the contents and dates. They used our 8.5×11″ frosted clear matte labels. If printing on a laser printer, the material item number of these labels is full sheet labels WL-175CX. If printing on an inkjet — WL-175CJ. To download your own personal set of labels, see the download link below!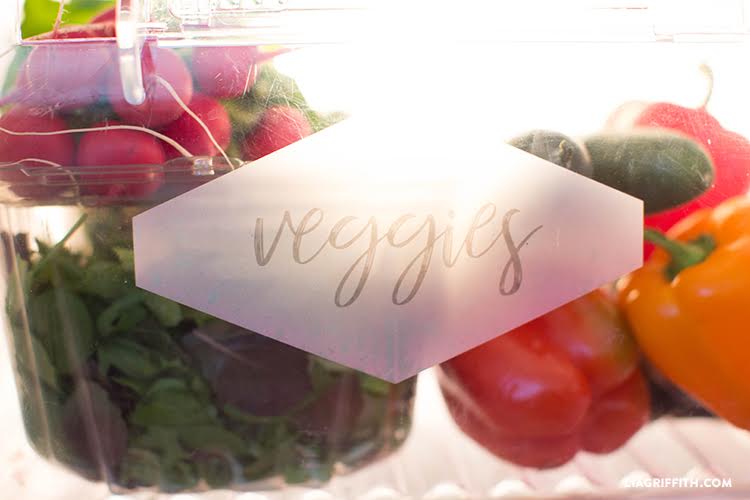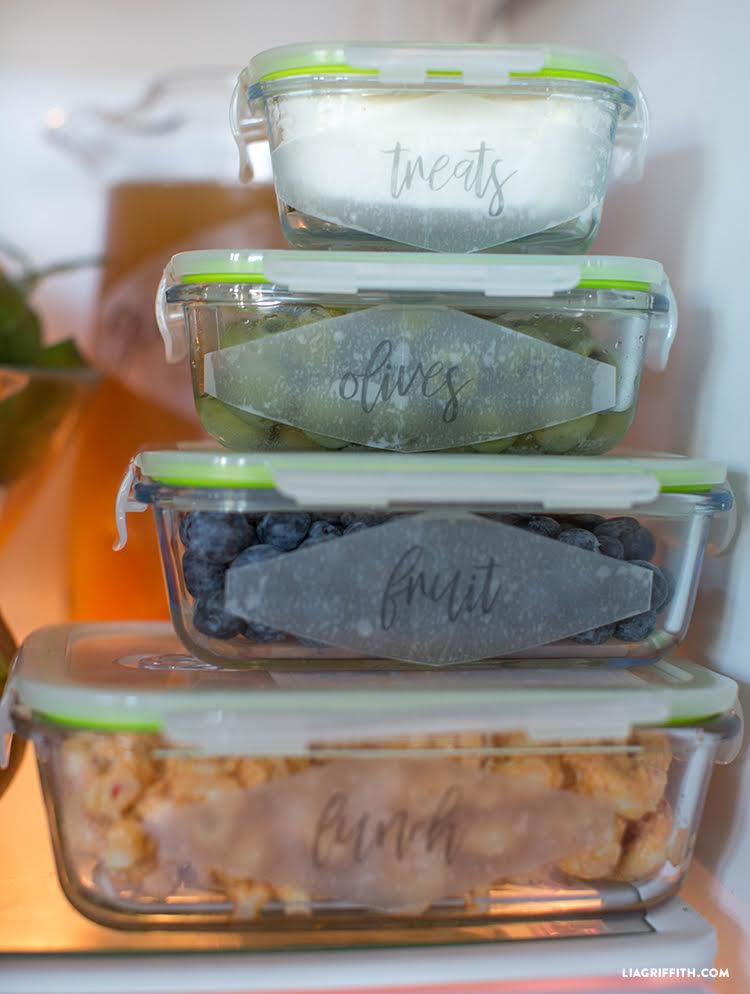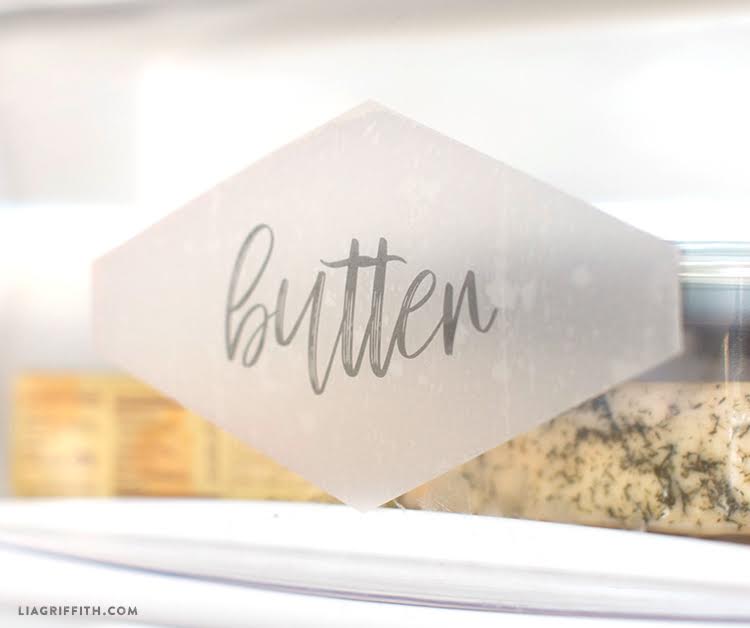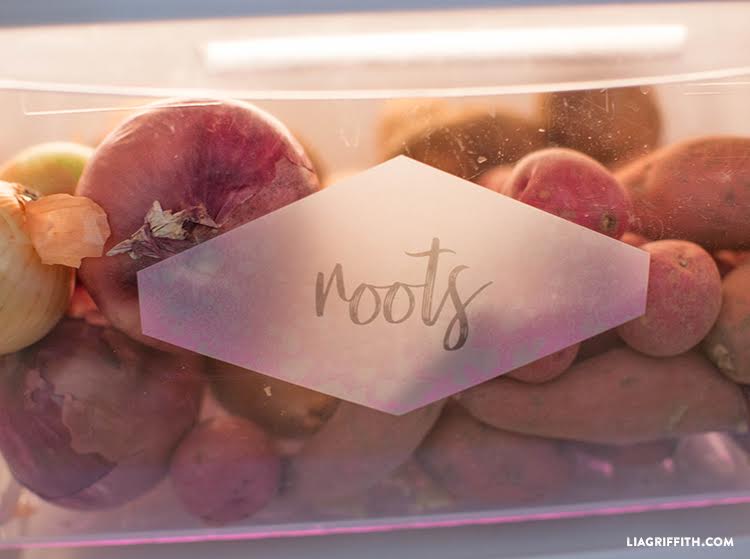 Also included are white freezer storage labels to help you keep track of when and what is in the freezer.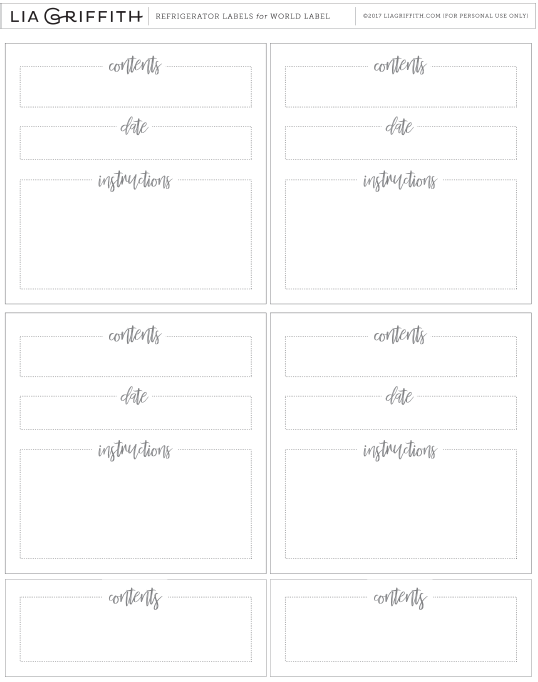 ---
Connect with LiaGriffith.com – sign up for membership to start crafting with her and her team. Follow Lia Griffith on Instagram, Facebook and Twitter.