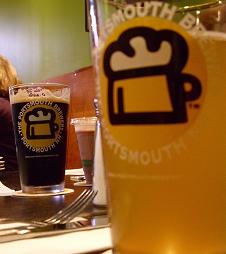 A while back I wrote an article entitled "Important Tips For Starting Your Own Small Brewery" in which I recommended that new brewers and those wanting to open a new brewery learn all they can, prepare to be the person that does all the heavy lifting while ensuring getting a good accountant. In this article I want to update those ideas and focus on the presentation a newbie should make to the beer buying community. A few simple steps can help any start up brewery ensure that the message is getting out without creating too many new expenses when you can least afford them.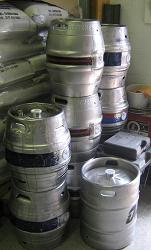 1. Figure Out Who You Are. Like any new business, your new brewery has to speak to the marketplace in a way that expresses a number of things: confidence, good taste, good value and fun. That last bit is one of the things sets craft brewers apart from a lot of other new businesses – it's pretty much all about making your customers happy. But you have to be able to sustain the fun and make your prospective customers want to come back again and again. While good beer goes a long way to making that happen, so does great branding. Whether it is a simple as the cartoon logo of the Portsmouth Brewery of New Hampshire or as immersive as the old world sense of central New York's Ommegang, people will want to buy your beer if you can match their presence on the beer store shelf.
2. Get into Social Media. Sure, everyone has been saying that about Twitter, Facebook and a lot of other new choices for reaching out to customers but for brewers it's now pretty much mandatory. Face it – your audience is young and no one cares if you had to save up for a decade and raid the kid's university fund to pay for your start up. You have to speak to them where they are listening. And they are listening. Right now, the Brooklyn Brewery has almost 4,000 friends on Facebook and about twice that on Twitter. Posting only once or twice a day, their social media presence reminds their fans that the brewery is there and it's thinking of them. Add in a Facebook photo album showing the day to day reality at your brewery or post TwitPics of you and your staff at the regional beerfest. Best of all, it is free except for the time you take to get your message out. It's a cheap way to get the word out and also sends the message that you are interested in letting as many people know what your beer is all about.
3. Don't Forget Your Local Fans. Use media to your advantage but don't forget that the whole point is to get them to drain the glass of your beer. So you have to bring them in whether to the beer shop or the brew pub. Make it an occassion. The Kingston Brewing Company in eastern Ontario holds a wellie tossing contest every spring. Saranac Brewing in Utica New York holds concerts at the brewery every Thursday in the summers. If you have the space, make sure your customers feel welcome and even wanted. Not only will they be your best ambassadors if you do it right – they will also be your most honest and knowledgable critics. Wisconsin's New Glarus Brewing even goes so far as to give their fans the vote to select the beers they would like to see in production. Why not? They are the people making the buying decisions!
4. Be A Brave Brewer. Now that you have your standard IPA, amber ale and stout you have the basics. Now get going. Hopefully your first beers will be your money makers but you need to brew a few beers that sets you apart, while supporting your brand and attracting new customers. There are masses of styles and techniques you can bring into your brewing that will let consumers know you are continue to explore the meaning of beer while at the same time introducing them to new flavour. And it's not only about what's in the glass but how it gets there as one of the newest trends in brewing is canning craft beer. Affordable, sustainable and – when done right – better protection for your liquid gold, canning has helped set brewers like Colorado's Oskar Blues Brewery apart through an otherwise somewhat mundane packaging decision. Know what? That dull decision started a trend and canning craft beer has taken off.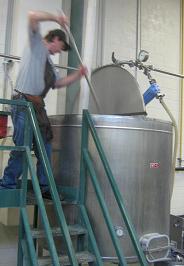 5. Join the Association: You are not alone. Where ever you are there is a craft brewers association that wants you as a member, that wants to help you succeed and that has masses of information to help your business. The Ontario Craft Brewers represents 25 small businesses in Canada's largest province providing peer group networking as well as access to joint marketing campaigns. Organizations like the Colorado or Maine Brewer's Guild do the same in their states organizing events like brewers' professional development expositions and popular summer beer festivals. There is the American Homebrewers Ass. At a national level, the Brewers Association lobbies government bodies and provides research and statistical information for brewers to support the creation of a better business environment across the board. Sure, you say to yourself that you did not get into craft brewing to hang around a trade association. Well, no one else did either. Those are your colleagues in that group. Get involved.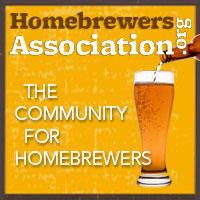 These are just a few suggestions but point out the importance of reaching out with a message that makes good sense by showing your beer in the best way. Reaching out also provides you with the feedback that tells you what your customers want – and what the brewers who have gone before you have proven is possible. It's all about the inexpensive information that can help your business get moving without overwhelming you with unexpected expenses.
By Alan McLeod of The Good Beer Blog
Check out Worldlabel's blank labels for beer bottles