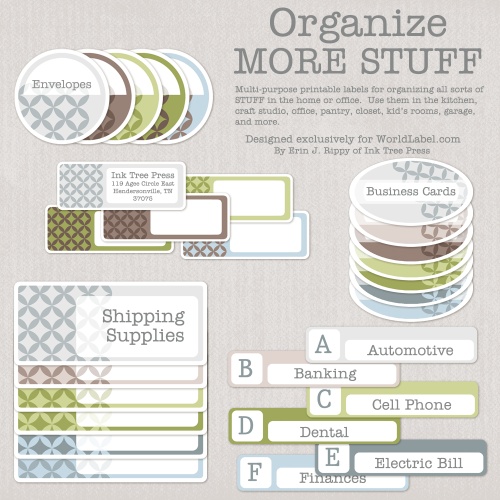 Organizing your stuff with these labels! See this same set in a different design here. Use them for all sorts of stuff in the home or office. Use them in the kitchen, craft studio, kid's room, garage and more!  In case you missed it, check out the first set of Organizing Labels by Erin Rippy of Ink Tree Press  Labels are free for download and are in edible PDF templates ready to print on your laser and inkjet printers.
For printing use Worldlabel.com sizes:
Please note: for optimal performance and to have the option of changing fonts, please use Adobe Reader 9. To change fonts, highlight text and press control + e at the same time.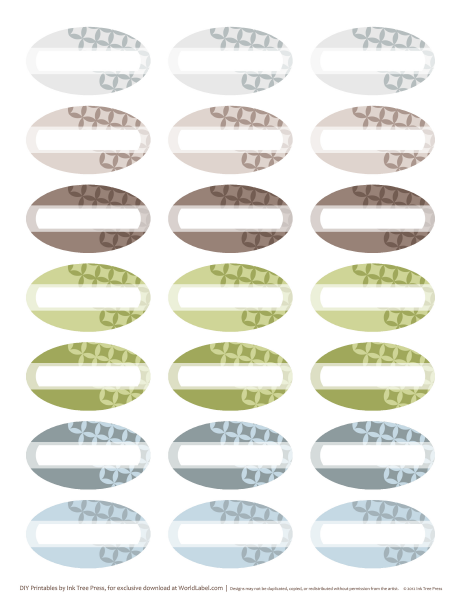 DOWNLOAD AUTOFILL | DOWNLOAD INSERT DIFFERENT INFO (WL-9830)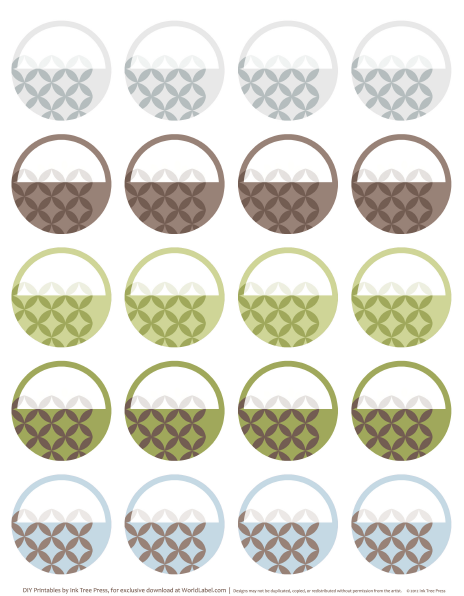 DOWNLOAD AUTOFILL | DOWNLOAD INSERT DIFFERENT INFO (WL-5375)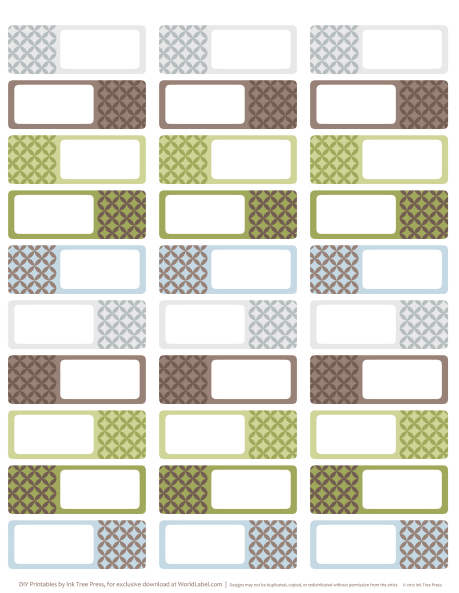 DOWNLOAD AUTOFILL | DOWNLOAD INSERT DIFFERENT INFO (WL-875)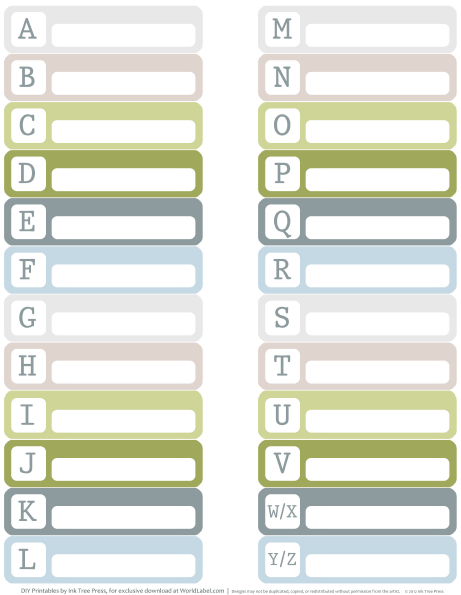 DOWNLOAD WITH ABC | DOWNLOAD BLANK (WL-850)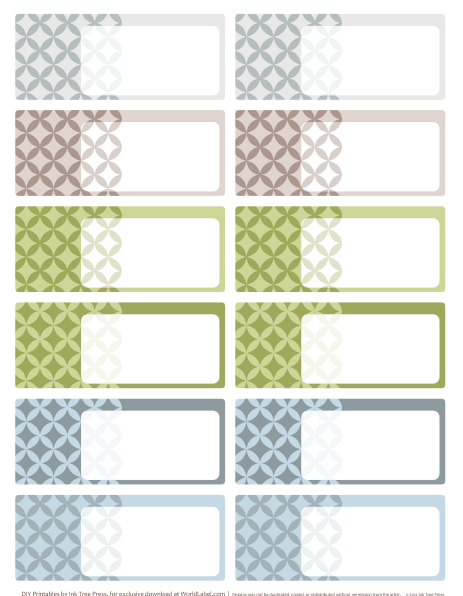 DOWNLOAD AUTOFILL | DOWNLOAD INSERT DIFFERENT INFO (WL-700)
—————————————————————————————