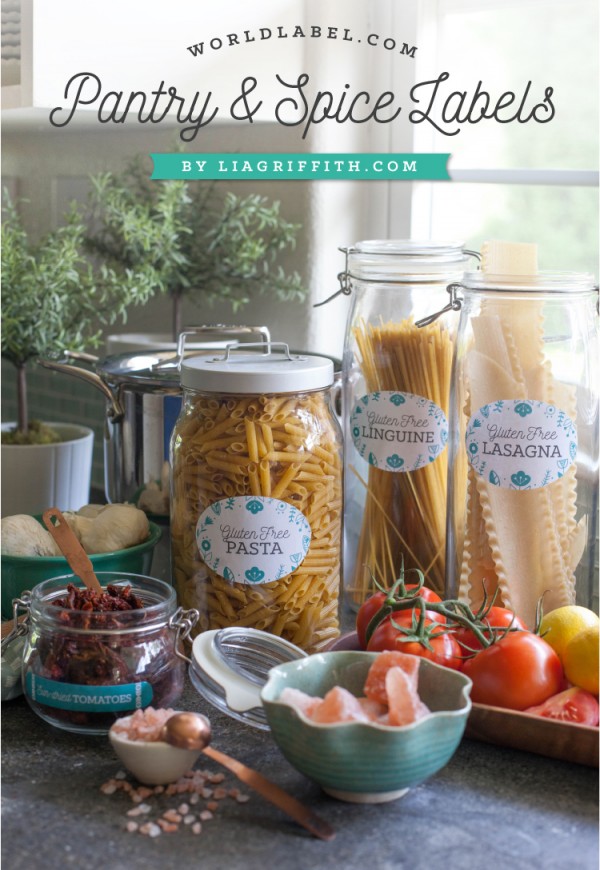 At Lia Griffith HQ, we have been having a much needed spring clean. Decanting your kitchen foods into glass jars and labeling them is the perfect way to sort a disorganized kitchen and have it looking beautiful and functional all at the same time.
These pantry label templates and jar label templates are perfect for organizing your dry produce and spices. They come in two different designs – one modern, floral, Scandinavian inspired design; the other a simple, elegant design inspired by 1940's signage.
All these labels have matching label sizes so you don't have to cut, punch, or trim them out – but they're still compatible with an electronic cutting machine if you have one.
For more details and a look at Lia's kitchen pantry in more detail, head on over to her website today liagriffith.com.