To follow this how-to, open the blank business card template. This template is standard size business card 3.5″ x 2″ and you can use our WL-OL244 to print it.
Place your cursor in first field, choose then > Insert > Picture > From File. Move the image to the desired position by left clicking on the image and dragging it. Once in position, right click on image and choose Copy. Place then the cursor in the next field to the right and paste the copied image using the Ctrl + V keyboard shortcut. This insets the image in the exact same spot as in the first field. Repeat this action for the rest of the fields.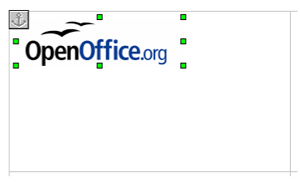 Now we want to enhance the business card with some graphics. Go to View > Tool bars and select Draw. You should see the following window pop-up at bottom of User Interface:

Select Rectangle, create the desired shape and then move the rectangular graphic to desired position by left clicking and dragging. Right-click on graphic > Area and choose a color you want. Use the copy/paste technique described above for the rest of the template.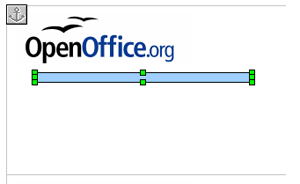 Back to the Draw tool bar, select Text and create the desired size text box.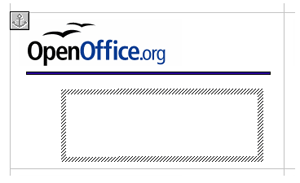 Enter your information. Use options available in the Formatting toolbar to specify the desired font type and size. To change the font color, highlight text and choose > Format > Characters > Font effects. To edit the effect of the background of the text box, right click on it > Area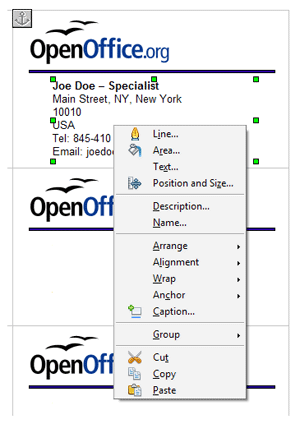 For this business card design we used Light grey > Gradient: From: Light Grey to To: White at 105 degree angle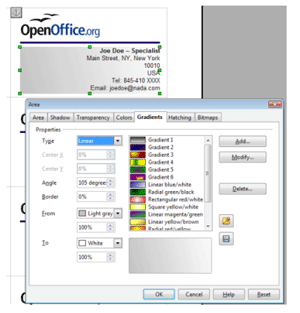 Right click on text box > Copy, place cursor in next field and choose Paste (or use the Ctrl+V shortcut). Repeat this for other fields.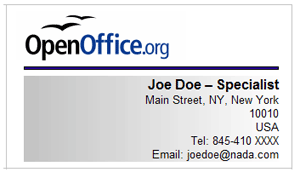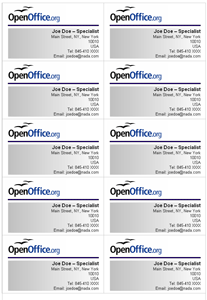 > PRINT.
Here is the predesigned business card template openoffice. Please feel free to modify it using the described techniques.